It's high time we reduce the demand on mainstream health services by involving the local people, writes Chris Dabbs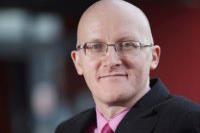 Unlimited Potential was started 15 years ago by a group of residents who wanted to tackle issues of health in Charlestown and Lower Kersal in Salford. The area at that time had a death rate about two and a half times the national average and had no full time GP practice. Now it has two healthy living centres.
Unlimited Potential's mission is about happiness in terms of people having meaningful and fulfilling lives. We always take strengths based approaches, considering what people are good at, what they know, and who they love, rather than promoting a deficit model and designing according to their needs.
For example, we ran Smoke-Free Spaces, which focussed people on who or what they love, and then the impact of their smoking on them. We also always assess in terms of impact and outcomes as well as wider social value. Of the smokers we engaged, an average of 16 per cent reported that they quit for at least six months.
The solution lies within
As part of our Dadly Does It initiative, we set out to test the theory that if a father's health and well being improves so does their children's. So we are looking to address a problem before it happens, rather than waiting for it to develop. We have found that there appears to be a link and are testing this further in two new communities in Salford and Rochdale.
Good clinical care has little sway if the person's lifestyle is not conducive to good health and well being
This people centred approach to health is certainly slowly being recognised.
I once asked primary school children in Bury who the most important person in the NHS was and they hit the nail on the head when they collectively replied "my mum" or "my dad".
The majority of care has always been done by lay people. It's not that their importance has changed but the health and social care system has started to recognise that value.
Most often, the system has a tendency to think that a solution to a health problem must be a service, which assumes that the resource must come from the outside. In many cases, the solution mainly lies with the person, group or community themselves.
For example, a person with diabetes has contact with health professional for around five hours a year, but for the remaining 8,665 hours or so that person still has to self manage what they do, what they eat and how they exercise. Good clinical care has little sway if the person's lifestyle is not conducive to good health and well being.
That's not to say that what health professionals do isn't important – they have expert skills and knowledge that an average person doesn't, but the two are complementary forces. The health system should be a safety net and not a blanket with which to smother us.
There are encouraging signs and things are moving in the right direction. The true test is how far people powered health initiatives get implemented – will they be sustained or will acute medicine take over? I am hopeful. If the system wants to see reduced demand, it has no choice – it's a sustainable option and one that is reaping rewards across the country.
What we do is start small and scale according to our learning. If we can nurture a solution with local people that benefits them and reduces demand on mainstream public services, then we've done our job.
Chris Dabbs is CEO of Unlimited Potential which presented at The Future of People Powered Health 2017 hosted by Nesta Health Lab and Guy's and St Thomas' Charity. More information is available here.