An HSJ roundtable, commissioned and funded by Roche, explored some of the challenges facing people with Huntington's disease and what can be done to ensure the best care for this group of patients
Read the detailed report here.
This roundtable was run by HSJ but commissioned and funded by Roche Products Ltd which reviewed it for compliance with the ABPI code. Apart from this, HSJ retained control over the copy
Job bag number: M-GB-00007752
Date of preparation: May 2022
Huntington's disease is a hereditary neurodegenerative disease which is currently incurable but can affect patients for around 15 years between diagnosis – which is usually in mid-life – and death. As a rare condition, it can attract relatively little attention from commissioners but can be devastating for patients and their families.
Sponsored by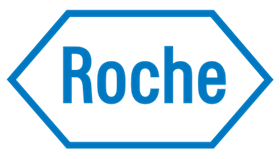 With profound personality changes and mental health issues, patients often require significant support from NHS services and social care. This can encompass mental health but also physical health services as muscles are affected and weight loss is common. They are also prone to sudden deteriorations in their condition with challenging behaviours which can be difficult for carers to cope with.
And it is whole families which are impacted – from decisions around genetic testing, and potential diagnosis, through to family careers having to give up work because of the demands of caring for someone with the disease.
But services are often variable around the country and patients can sometimes be turned away from generic services because they have a Huntington's diagnosis.
An HSJ roundtable, commissioned and funded by Roche, explored some of these issues and looked at what solutions could be found.
HSJ contributor and chair Claire Read set the panellists a key question: "What needs to happen to ensure that every patient with Huntington's receives the care they need when they need it?
Panellists:
Peter Carpenter, service delivery director, Kent Surrey Sussex Academic Health Science Network
Dr Sian Jones, GP, Surrey
Dr Nayana Lahiri, consultant clinical geneticist, St George's University Hospitals Foundation Trust
Professor Hugh Rickards, consultant in neuropsychiatry, Birmingham and Solihull Mental Health Foundation Trust and chair, the Huntington's Disease Association
Cath Stanley, chief executive, Huntington's Disease Association
Professor Adrian Williams, chair of neurosciences clinical reference group, NHS England; and consultant, University Hospitals Birmingham Foundation Trust
Claire Read, HSJ contributor – roundtable chair