This article is developed and sponsored in full by Vifor Pharma UK Ltd
Sponsored by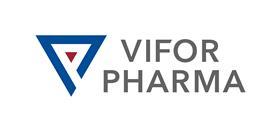 Boost out-of-hospital care, reduce emergency hospital pressure, and better support people with heart failure (HF). These are familiar calls from The NHS Long-Term Plan1 and the development of Integrated Care Services brings opportunities to evaluate services and consider improvements in the New Year.
Iron deficiency in Heart Failure (HF)
Iron deficiency (ID) is a frequent comorbidity in patients with heart failure. It is associated with a worse prognosis and is often underdiagnosed and undertreated.2
A first of its kind retrospective cohort study of the prevalence of iron deficiency in 78,805 people admitted with HF across England found that in patients with heart failure exhibiting secondary ID/IDA coding2:
94.8% had emergency admissions compared with 87.6% for those without ID/IDA (p<0.0001) and had both higher ≤30 day HF-related and all-cause readmission rates compared with those without ID/IDA
For emergency admissions, the mean length of stay was longer for patients with a supplementary diagnosis of ID/IDA compared with those without (15.8 vs 12.2 days)
For the 30,584 emergency hospital spells recorded for HF patients with a secondary diagnosis of ID/IDA, this equated to an additional 108,946 bed-days
The mean estimated cost associated with emergency hospital admissions was higher among HF patients with secondary diagnostic coding of ID/IDA compared with those without (£3,623 vs £2,918, respectively) which equated to a per capita excess of £705 for patients
This additional expenditure summates to £21.5m across the English health economy for HF patients admitted with this secondary coding during 2015 to 2016 financial year.
Service learnings
These findings are based on the analysis of nationally accredited Hospital Episode Statistics (HES) data, but given the complex nature of HF's frequently multi-morbid patient population, a causal relationship between ID/IDA and the above disparities cannot be assumed.2 However, a meta-analysis of randomised trials has concluded that, in patients with heart failure and iron deficiency, hospitalisations for heart failure can be reduced by treating the iron deficiency.3 Indeed, a number of hospitals are looking at how a community approach to intravenous (IV) iron services can impact time and cost efficiencies, along with patient benefits.
For example, the Royal Brompton Hospital piloted an ambulatory outpatient service to deliver IV iron. An outpatient feasibility assessment was performed showing a hospital stay of only 1 hour 15 minutes compared to previous inpatient IV iron delivery admissions that lasted a median of 7 hours, improved patient satisfaction and a financial gain to the Trust of £332.78 for one patient. This was in part due to less time spent waiting for a bed compared to the inpatient IV iron delivery, saving time and money.4
Liverpool Heart and Chest Hospital introduced a quality improvement project assessing the feasibility, safety and cost implications of an IV iron service. Integration with another day-case IV service represented the simplest and most economically viable service, generating £14,665 for the Trust, a net income of £240 per patient.5
It will be important to see if these services can have a longer-term impact on the length of stay and readmission rates highlighted in the HES data. By intensifying partnership working, closer collaboration, and making services as convenient as possible, we hope to improve the delivery of ID services for those who need them.
References:
1 NHS. The NHS Long Term Plan. January 2019. nhs-long-term-plan-june-2019.pdf (longtermplan.nhs.uk). [Accessed February 2022]
2 Beatti, J. et al. Iron deficiency in 78 805 people admitted with heart failure across England: a retrospective cohort study. Open Heart, 2020; 7: e001153. doi:10.1136/openhrt-2019-001153. [Accessed February 2022]
3 Graham, F. J. et al. Intravenous iron for heart failure with evidence of iron deficiency: a meta‑analysis of randomised trials. Clinical Research in Cardiology, 2021; 110: 1299–1307 https://doi.org/10.1007/s00392-021-01837-8. [Accessed February 2022]
4 Hayward C. et al. Improving the management of iron deficiency in ambulatory heart failure patients. BMJQuality Improvement Reports, 2016; 5(1): u209822.w4076. doi:10.1136/bmjquality.u209822.w4076. [Accessed February 2022]
5 Redfern J. et al. Giving intravenous iron to patients with symptomatic heart failure is safe and cost effective. Br J Hosp Med (Lond). 2021 May 2;82(5):1-5. doi: 10.12968/hmed.2021.0034. [Accessed February 2022]
Date of preparation: February 2022
Job bag number: UK-NP-2100269
Vifor Pharma UK Limited
Second Floor, Waterfront,
Watermans Business Park,
Kingsbury Crescent,
Staines-upon-Thames TW18 3BA
+44 (0)1276 853600
medicalinfo_uk@viforpharma.com