Ignore the shock headlines – vaping has great potential for good, while tobacco remains the real enemy, says Jim McManus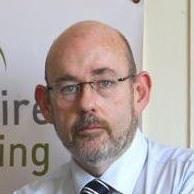 Tobacco still kills. Smoking rates are undoubtedly falling, but tobacco remains the leading cause of death and disability in the UK.
With more than 7 million adults in England still smoking and bills to the tune of £3.2bn hitting the NHS, we have to keep driving down smoking rates.
E-cigarettes have the potential to bring about a tide of change in public health. In my view, we should welcome them as an opportunity to bring significant benefits; they are much cheaper than cigarettes and twice as effective as over-the-counter nicotine replacement therapy
A consumer-led movement has helped many who felt they couldn't have given up tobacco to stop, or swap to cleaner nicotine sources like e-cigarettes.
However, a quarter of us wrongly think that e-cigarettes are equally or more harmful than smoking; headlines that scream 'e-cigarettes are no safer than smoking' on a regular basis don't help the cause.
This polarised debate amongst health folk and scientists presents us with a dilemma, as we weigh up whether to embrace them as a new tool in the public health armoury or steer clear of an emerging technology that is still subject to scrutiny.
Despite this division, one thing is becoming very clear: e-cigarettes carry a fraction of the risk of cigarettes.
E-cigarettes have the potential to bring about a tide of change in public health.
A consistent weight of evidence suggests e-cigarettes are much safer than tobacco and we know nicotine itself is relatively harmless for most people. Tobacco is the killer we must focus on.
The Royal Colleges of GPs and Physicians have recently welcomed e-cigarettes as a way out of smoking. Yes, clouds of vapour from some users can be a nuisance, but there's no evidence that it causes harm and most vapers tend to be fairly respectful around others.
There is no evidence of a gateway effect into smoking, with almost all regular use in young people confined to those already smoking. In fact, if there is a gateway, it seems to be out of smoking, not into it.
E-cigarettes have the potential to change behaviour and radically improve health outcomes at a population level.
Like many areas across the UK, overall smoking prevalence is decreasing in Hertfordshire but remains high in routine and manual groups (31.3 per cent compared with a national average of 26.4 per cent) and people with mental health conditions. E-cigarettes can offer a wide-reach, low-cost tobacco harm reduction strategy for these traditionally hard-to-reach groups.
E-cigarettes can help lift families out of poverty (vaping is easily a quarter of the cost of smoking) and protect children from second-hand smoke.
We should welcome smokers who want to use e-cigarettes to our stop smoking services and support the development of workplace e-cigarette policies that can influence communities at a very local level.
With more than 7 million adults in England still smoking and bills to the tune of £3.2bn hitting the NHS, we have to keep driving down smoking rates
Advisory, Conciliation and Arbitration Service advises employers on e-cigarette and smoke free policies. Every NHS agency needs to develop a sensible approach to e-cigarettes; for your patients and your workforce. There's been one employment tribunal case already.
It's a stormy scene, but here at Hertfordshire County Council we have developed an e-cigarette policy to help organisations navigate the choppy waters.
It cites best evidence and national advice to provide policy-makers with the facts they need when considering whether to permit the use of e-cigarettes in workplaces and enclosed and external public areas.
Based among other things on the Public Health England framework advice issued last July and shaped by Action on Smoking and Health, Local Government Association, Chartered Institute of Environmental Health, RCP, PHE and some local councils, the policy dispels some of the confusion around e-cigarettes and provides clear guidance to help employers make their own decisions and policies.
It reflects five guiding principles from the PHE report:
Make clear the distinction between vaping and smoking
Ensure policies are informed by evidence on health risks to bystanders
Identify and manage risks of uptake by children and young people
Support smokers to stop smoking and stay smokefree
Support compliance with smokefree law and policies
Kevin Malone, public health manager at Thurrock Council, sums it up. He said of our policy: "The stance taken on vaping outside is a logical step forwards, and provides us with a model policy and evidence that this kind of innovative practice is achievable.
"The policy has also brought us a step closer to the inevitable debate about vaping indoors; the vapers are now at the front door and the smokers are halfway down the road!"
Jim McManus director of public health at Hertfordshire County Council