NHS England looking at whether it should do more about health inequalities
Simon Stevens says life expectancy figures "disturbing" and highlights "a pullback of statutory services at the same time as acceleration of social problems and complexities"
Examining how its programmes are targeted, the NHS as an employer and supporter of social value, and CCG spending
NHS England is considering what more it and the NHS should be doing about health inequalities, partly in response to "disturbing" figures showing life expectancy falling in some areas.
Chief executive Simon Stevens has asked officials to look at whether NHS England, the commissioning system and the wider health service should be doing more about the issue, several sources with knowledge of the situation have said.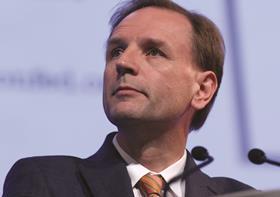 He has asked for a report on health inequalities to be presented at a forthcoming board meeting.
A number of people have raised concern over recent years about increases in mortality rates and stalling life expectancy, and last year this was highlighted by Sir Michael Marmot, the prominent public health expert.
At NHS England's February board meeting, Mr Stevens referred to "disturbing data" showing "that in some parts of the country there has actually been a fall in life expectancy of a year or more since 2011, particularly affecting post-industrial towns and isolated rural areas".
Many potential reasons have been cited in the past, including financial constraint on health, care and support services; economic and social problems; the ageing population; flu; and the slowing of health gains made in the past such as from less smoking. Public Health England, with NHS England, has this year commissioned some work on the causes.
It is understood NHS England has now also begun work to scrutinise:
Whether its own priority national programmes are properly addressing health inequalities, including how they target transformation funding. Its programmes include cancer, general practice, mental health, emergency care, learning disabilities, maternity and diabetes.
How the NHS behaves as a major employer, a polluter and a big spender, for example as funder and supporter of voluntary and community organisations. The work is expected to look at how the NHS could better promote social value.
Whether clinical commissioning groups for deprived areas are using the additional allocation funding they receive because of this to try to address inequality or for other things.
Another consideration will be what sustainability and transformation partnerships and integrated care systems are doing.
NHS England examined the apparent plateauing in improvement of avoidable mortality - linked to the life expectancy issue - in 2014, but has not previously made any statements about it. Responsibility for health inequalities has been moved around the organisation several times since it was created.
Speaking at the launch of a book about reforming care and support at the end of last month, Mr Stevens said: "In many parts of this country we see a kind of double problem emerging… a pullback of the way local statutory services are available, at the same time as we see the acceleration of the concentration of the very social problems and complexities that constitute the dislocation seen not just here but in many other western countries as well."
Blackburn with Darwen public health director Dominic Harrison, who has highlighted mortality and life expectancy issues for several years, including the types of areas affected, said: "If health and social care services make any difference at all to life expectancy then at some point of funding related insufficiency, their absence will cause avoidable and preventable mortality.
"We need to know whether we have now got to that point in some areas. To determine this, we need a full and independent national inquiry into why life expectancy is going backwards in a growing number of places."