Incoming chief executive Julie Hartley-Jones quits Royal Devon and Exeter Foundation Trust before taking up the post
Withdrawal follows criticism of appointment after it emerged that Australian hospital she ran is forecasting an $80m deficit
Long running Royal Devon and Exeter chief executive Angela Pedder departed in the summer to lead local success regime
The incoming chief executive of Royal Devon and Exeter Foundation Trust has decided not to take up her post at the organisation.
Julie Hartley-Jones, who currently works in the Australian healthcare system, was announced as chief executive of the South West acute trust in July, and was due to start at the organisation in January 2017.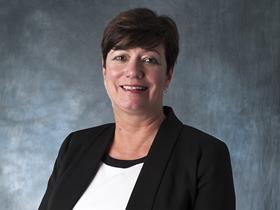 However, yesterday the trust board said in a statement that it had been "informed" by Ms Hartley-Jones that "owing to changed circumstances" she was "not in a position to return to the UK" and "will instead continue to pursue her career in Australia".
There has been local criticism of the Royal Devon and Exeter appointment process, after it emerged that the hospital Ms Hartley-Jones previously managed in Australia was forecasting an $80m deficit this year.
Ms Hartley-Jones resigned as chief executive of Cairns and Hinterland Hospital and Health Service in May, receiving $159,000 in termination benefits. The Cairns Post reported that her exit was "facilitated" by the hospital's board. The seven member hospital board resigned in September after the full scale of the deficit emerged, and following a threat by the Queensland health minister to remove them.
In its statement, the Royal Devon and Exeter board said it had "accepted Ms Hartley-Jones's decision and has thanked her for her professionalism throughout".
The board said it would "determine the way ahead and will make a further announcement about how it will fill this vital position as soon as possible". Deputy chief executive Suzanne Tracey is currently the trust's acting chief executive.
Ms Hartley-Jones was due to replace Angela Pedder as permanent chief executive. Ms Pedder left the trust this summer after 19 years at the helm to become "lead chief executive" of the northern, eastern and western Devon success regime.
Source date
7 November 2016