Royal Liverpool and Broadgreen board says clinicians make "compelling case" for joint working with Aintree University Hospital
But it concludes further work needed to evaluate all options before deciding whether merger is best option
Aintree endorsed clinicians' recommendation to pursue merger
Trusts expected to develop business case that will consider a range of options
STRUCTURE: The board of the Royal Liverpool and Broadgreen University Hospitals Trust has backed clinicians' call for joint working with Aintree University Hospital Foundation Trust, but said further work is needed to determine whether a merger is the best option.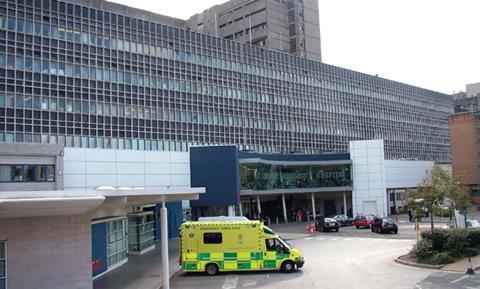 The Royal Liverpool board said the clinicians made a 'compelling case' for joint working
The board met last week to consider the report of a "joint clinical advisory group" comprised of consultants from both trusts, which gives a clinical appraisal of the benefits of working together.
Aintree's board considered the report in October, and backed the recommendation to pursue a formal merger of the two teaching hospital trusts.
In a statement this week, the Royal Liverpool board said the clinicians made a "compelling case" for joint working, but indicated that further work was needed to evaluate whether merger was the best organisational option.
Trust chief executive Aidan Kehoe said: "The report presents a compelling case to change the way we and Aintree University Hospital work together.
"The board fully supports the view that joint working is essential to improve the care we give to our patients and is committed to exploring all options to deliver this.
"Our vision is to work more closely with local providers across acute and primary care, as well as other local organisations, collaboratively to improve the health and care for the population we all serve. We are keen to move to the next stage of this work in which, with regulators, we will evaluate the most appropriate organisational form to facilitate better integrated service delivery and strategic planning."
In the wake of the Dalton review and the Five Year Forward View, there are a range of organisational forms that could be considered in this work, including various forms of joint venture, hospital networks or hospital chains, and integrated care systems.
Mr Kehoe told HSJ that in between the two board meetings the organisations had met with Monitor and the NHS Trust Development Authority in London.
He said: "They've said we have to demonstrate we've gone through a process to look at all the available models and evaluate which one is the best."
He added that there would be a "joint strategic leadership group" meeting of the two trusts in December, where he anticipated they would sketch out a programme to develop a business case. The business case would "go through the different options and come out with the preferred option". He added that both trusts wanted to do this work "as quickly as possible".
Source
Information provided to HSJ
Source date
30 November 2015