NHS England has begun a commissioning strategy programme
It will seek to define CCGs' roles in "accountable care systems"
Seeks to create "place based commissioning" bringing together acute, primary and specialised
Purchaser/provider split will become "thinner and less defined"
Clinical commissioning groups could decide between having a "minimal" or "maximal" role under a list of options NHS England is developing, which it says will redefine the boundary between commissioning and provision.
HSJ understands detailed work is under way on a national commissioning strategy, which is likely to be completed next year and will set out what CCGs should be responsible for as part of an "accountable care system".
NHS England will produce a short menu of future "scenarios" for the role and function of CCGs. Two potential models have circulated among some CCGs as part of work on the strategy. These are:
a minimal model with a reduced CCG role focused on contract monitoring and challenge, actuarial functions, budget setting, setting and measuring outcomes; and
a maximal model leading service redesign, designing and monitoring multiple contracts, assessing the needs of a population, potentially over a large geographical area.
The overriding commissioning strategy work also aims to establish "place based commissioning", bringing together commissioning of primary care and specialised services with CCGs' core general acute and community responsibilities.
This will involve encouraging more CCGs to become more involved in specialised and primary care commissioning. HSJ understands at least another 50 CCGs are likely to take on delegated general practice budgets for 2016-17. In addition to the 64 which did so this financial year, that will mean more than half the 209 CCGs have delegated GP budgets. NHS England wants all CCGs to have what is referred to as a "leading role" in specialised services in 2017-18, which will require them to work together across larger patches.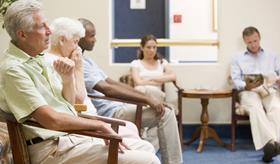 NHS England is also seeking to design new kinds of outcomes based contracts including capitated budgets for accountable care organisations, and contracts for specific specialist services. The former would support the development of multispecialty community providers and primary and acute care systems, which are being developed in new care model vanguard sites. Meanwhile the latter could underpin collaborations between trusts on a single specialism, as is proposed by some hospital "chain" vanguards.
A board paper on the strategy posted by Wokingham CCG this month said: "NHS England envisage that the commissioning system of the future will be a mixed economy of commissioning models and will move the boundaries between provision and commissioning." It says the split between commissioning and provision will become "thinner and less defined", although even where strong "accountable care organisations" exist "there will still be a payor function".
NHS England confirmed to HSJ the board paper accurately represented its commissioning strategy work.
NHS England was due to meet NHS Clinical Commissioners, which represents CCGs, to discuss the programme yesterday. The intention is to work with the body to describe the "scenarios" for CCGs' future role, and on what support groups will need.
North East Lincolnshire CCG accountable officer Peter Melton told HSJ most people in CCGs were thinking about how to "refresh" commissioning arrangements in their areas. "There are a lot of things from structures, systems and leadership that we need to consider." This could involve how CCGs could hold providers to account on population health, and incentivise them to focus more on preventative care, for instance across as geographical area, or for a cohort of patients, such as those with severe mental health needs, he said.
He said: "NHS England have [up to now] deliberately tried to be permissive, rather than descriptive, which is to be welcomed, but we need to be sharing quickly and effectively what the options are so we are not reinventing the wheel everywhere."