NHS England London defends process that saw Barnet CCG given more primary care commissioning powers
CCG was authorised to do this, along with others in north London, a month after Verita report into conflicts of interest was completed
NHS England says it "monitor issues like this closely" to ensure problem is not more widespread
NHS England London said it has "no concerns" about authorising Barnet CCG to co-commission primary care in October – one month after the Verita report into conflict of interest concerns was completed.
NHS England London was alerted to the launch of the investigation in June.
Asked if it was appropriate for the CCG to be given co-commissioning status in light of the report, an NHS England London spokeswoman said: "We do not have any concerns about the co-commissioning status of Barnet CCG.
"They met the requirements needed for co-commissioning and there is a robust system in place for CCGs to be appointed. Barnet CCG has acknowledged the recommendations of the Verita report and set a number of actions in place."
NHS England London, which is responsible for the governance of CCGs in the capital, would not confirm whether any disciplinary action had been taken at Barnet as a result of the report.
In a statement it said: "We will continue to work with Barnet CCG to address the findings of the report. Barnet CCG has acknowledged the recommendations and set a number of actions in place. We will be monitoring this closely through our assurance meeting and will review progress with delivery of the CCG action plan."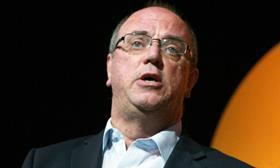 The CCG was given directions by previous NHS England chief executive Sir David Nicholson in October 2013.
The conditions, which were removed in August, said the national commissioning body would "oversee and supervise the development of Barnet CCG's clear and credible integrated plan, to include, but not limited to, the CCG's financial modelling and implementation plan for 2013-14".
It added: "Barnet CCG must obtain board sign-off of its integrated plan and any subsequent strategic plans which are required."
Asked about the removal of the conditions NHS England said it recognised "improvements in the CCG's financial position in 2015-16 and will continue to review the position this year".
Verita's report said its conversations with NHS England London staff strongly suggested the problems at Barnet could be happening elsewhere.
The NHS England London spokeswoman said the organisation "has a statutory duty to ensure that CCGs are discharging their duties appropriately. Where areas of poor performance or potential risk are identified through assurance processes, NHS England provides the appropriate level of support and intervention.
"We monitor issues like this closely through our assurance processes and take action if there are any potential areas of risk or poor performance."
Exclusive: CCG whistleblower sacked days after raising conflicts of interest
1

2

Currently reading

NHS England stands by decision to approve CCG for co-commissioning

3

4

5

6