NHS England has warned local commissioners that offer providers extra income to deliver their financial targets – and therefore trigger an incentive payment – could be "personally" scrutinized by national officials.
The message from NHS England appears to markedly differ from that expressed NHS Improvement, which has suggested these offers could be appropriate.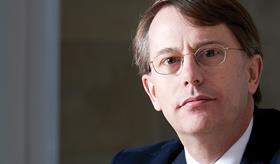 HSJ has learned that "discretionary payments" have been discussed between some trusts and their clinical commissioning groups, to help the trust secure sustainability and transformation funding.
Under the STF rules, trusts that meet or exceed their surplus or deficit target qualify for increased incentive payments. Some CCGs appear to be considering whether securing this funding for the health economy should take priority over meeting their own financial target. The extra income paid to trusts for 2016-17 could then be returned to the CCG in 2017-18.
This runs contrary to the principles of the STF, which is supposed to incentivise trusts to deliver genuine efficiency savings.
When asked if it was comfortable with these offers being made, a spokesman for NHS England said: "Individual CCGs need to honour their agreed year-end financial delivery commitments, which are critical to securing the overall NHS financial position.
"Therefore any substantial last minute adverse movement by a CCG – whether or not related to the STF – will be subject to external review by auditors appointed by NHS England plus national scrutiny involving the CCG's audit committee chair, finance director and accountable officer personally."
This appears to contrast with the view taken by Jim Mackey, chief executive of NHS Improvement, who told HSJ in an interview last week that the discussions were appropriate.
He said: "If it's meant commissioners and providers sit out and say how do we work together to get some bonus in the system that we can't spend now or next year, but we might be able to spend at some point in the future, fantastic.
"As long as it's not one part doing something at the expense of the other; so there's a process as to how does this work, how does it unwind [and] it's not going to pop up as a problem on the commissioner side."
Any extra payments to providers will adversely affect the financial position of the commissioning sector, where the financial position is finely balanced for 2016-17.
This was reinforced in a letter to CCGs from NHS England on Friday, in which chief financial officer Paul Baumann said it was "particularly critical" to avoid last minute adverse movements.
He added that "any such late changes may trigger an urgent external review", and any late changes would be "repayable in full as an adjustment to existing 2017-18 control totals".