The difficult financial situation and the pressure faced by the FT model demands an urgent acceleration of NHS reforms

This is a sponsored comment from Bevan Brittan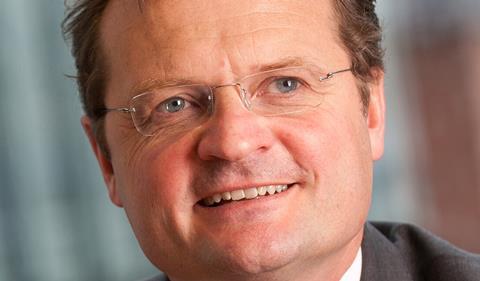 When the NHS Five Year Forward View was launched, it warned about an uncoordinated strategy of "letting a thousand flowers bloom".
It said that local health communities would be encouraged to choose from a small number of radical new care delivery options, and then given the resources and support by the NHS leadership to implement them.
One year on, the need to accelerate health service reforms remains urgent. Driving momentum is the current difficult financial position, with this year's deficit likely to hit £2bn. Hopes of avoiding further spending curbs rest on the comprehensive spending review on 25 November.
Foundation under pressure
Critical now is the increasing pressure faced by the foundation trust model. The first wave came on stream in 2004 when three-star rated trusts could set their own budgets, borrowing and priorities.The health secretary now says the mark of quality for an NHS provider is no longer FT status, but the award of a "good" or "outstanding" rating by the Care Quality Commission – a clear indication that future freedoms will be heavily conditional on performance.
This may herald a change in the shape of FTs – so that greater central (or, perhaps, regional) control is restored as the rule (rather than as the exception to the rule through the use of special measures). Future direction of travel can be seen in the vanguard site programme in which services are increasingly integrated, requiring collaboration between providers who previously may have been in competition.
Among providers, there are likely to be winners and losers. One of the major concerns of the losers is how any adverse financial impact of "taking one for the team" will be regarded by either Monitor or the Trust Development Authority.
Early soundings from the front line indicate that the focus of the regulators remains on individual organisations and that insufficient account is taken of wider local benefits.
Rise of the super trust
There is a case now to look at whether the necessary oversight can be provided within the current structure. A new grouping might be required to provide the linkage and devolved leadership to deliver transformed patient care. Could we now see new conglomerations of super NHS trusts – reminiscent of the oversight, coordination and governance role that was successfully performed by 14 Regional Health Authorities between 1974 and 1996?
While wanting to avoid wholesale reorganisation, new care models are likely to require reform of the current structure, institutions within it and the underpinning regulatory framework.
Michael Boyd is a partner at Bevan Brittan LLP.