Three ambulance services are setting up a strategic alliance to drive efficiencies and improve performance.
The Northern Ambulance Alliance between the North East, North West and Yorkshire ambulance services stops short of a merger, but in future some posts could be shared across the organisations.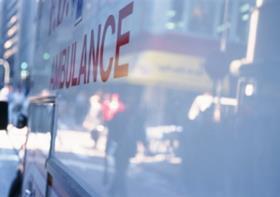 Leaders say it will create sustainable services by improving resilience, lead to greater financial stability and improve patient care across the three regions.
A key aim will be to deliver cash savings through collaborative procurement and standardisation of equipment, partly from recommendations in the Carter review.
Officials said the move will also aid planning for the future of "operational and support services, infrastructure and estate". They said improving cross-border working will lead to better sharing of ideas on best practice and innovation, but managers have stressed frontline staff will not work in neighbouring trust areas.
The alliance will also support efforts to improve recruitment and retention of staff. In common with ambulance services nationwide, all three trusts are struggling with paramedic shortages and are looking abroad for new recruits.
Rod Barnes, chief executive of Yorkshire Ambulance Service Trust, said it was an opportunity to deliver improvements with existing resources.
"This might mean the procurement of a single agreed vehicle specification for all three services, identifying savings through the standardisation of maintenance and equipment contracts, which is something that has proved elusive at a national level," he said.
Derek Cartwright, the new chief executive of North West Ambulance Service, said the alliance would work within the existing structures of organisations and their legal frameworks.
He added: "The boards of all three trusts will still have responsibility for their individual service but will also consider the work and objectives of the NAA when making decisions."
Terms of reference are being drawn up to establish an NAA board, involving the chairs and chief executives of each organisation meeting in private, to focus on strategic objectives. Discussions will also take place to decide if some decisions will be binding on all members.
Performance and quality standards will continue to be assessed and monitored separately but the NAA hopes the joint arrangements could allow them to access transformational funding collectively. Financial gains and risks from resulting changes will be shared across the three organisations.
The creation of the alliance was signed off by the boards of all three trusts this week.