The key to success of the new care models is strong partnerships involving health, social care and others, writes Samantha Jones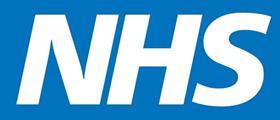 This comment is sponsored by the NHS
I recently had the pleasure of visiting the Isle of Wight new care model vanguard, known locally as "My Life a Full Life". They are an integrated primary and acute care system vanguard, which is focusing on joining up all local health and care services.
Hand in hand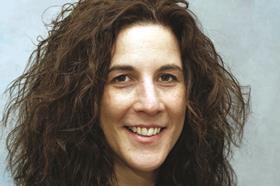 What struck me was how many organisations are actively involved in helping to shape the plans for the future of health and care services across the island.
As well as the local clinical commissioning group, GPs, council and Isle of Wight Trust (which is unique in that it provides hospital, ambulance, community, learning disability and mental health services), you have a raft of other partners, including social services, Age UK, Community Action Isle of Wight, police and care homes.
And if that's not enough, they're supported by local faith and community groups, a housing association and Isle Help, a partnership of organisations that provide an array of advice services to people across the Island.
Back on the mainland, West Cheshire Way vanguard has joined forces with their local fire and rescue service to tackle health and social problems and reduce winter pressures.
Here, local firefighters are focusing on people's health and care needs when they visit people's homes. As well as reducing the risks of a fire, they are helping to reduce health risks such as falls, loneliness and isolation which, in turn, will reduce visits to accident and emergency, broken hips and depression. This is a "win-win" approach.
'I would encourage anyone to be proactive'
Working in partnership is at the very heart of what the new care model programme is all about – whether it's one of the urgent and emergency care vanguards improving the coordination of services and reducing pressure on A&E departments, or an acute care collaboration linking hospitals together to improve their clinical and financial viability.
A lot of people tell me they're very keen to get involved with the new care models programme and to support the vanguards. My reply is always the same… please don't wait for the vanguards.
New models of care are being developed up and down the country by innovative teams working across organisations to improve care for their patients. I would encourage anyone to be proactive and to join up with their local partners to do the same.
You'll find contact details for all 50 vanguards on our website (www.england.nhs.uk/vanguards). Most of them are using social media, too. Tweet or post something (with #FutureNHS), but please don't just follow.
Samantha Jones is director of the new care models programme. Follow her on Twitter at @SamanthaJNHS. For more information visit www.england.nhs.uk/vanguards