Stephen Ladyman to replace Niall Dickson as Somerset STP chair
He is a former health minister and current chair of mental health trust
A former Department of Health and Social Care minister has been appointed as chair of a sustainability and transformation partnership.
Stephen Ladyman will chair the Somerset STP after the departure of interim chair and current NHS Confederation chief executive Niall Dickson, who had been in post since January last year.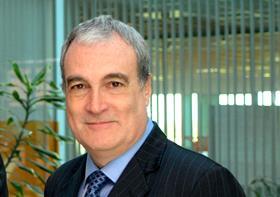 Mr Ladyman is also chair of Somerset Partnership Foundation Trust – the county's mental healthcare provider.
He was elected as the Labour MP for South Thanet in 1997 and became a minister for communities at the DHSC in 2003.
He went on to become a transport minister before losing his seat in 2010.
Mr Ladyman joined Somerset Partnership FT in 2013.
The Somerset STP was rated as "making progress" by NHS England in July last year.
Its senior responsible officer is Patrick Flaherty, who is chief executive of Somerset County Council.
The county's main commissioner, Somerset Clinical Commissioning Group, was rated "inadequate" by NHS England last year.
The three providers are currently forecasting a combined £12.2m deficit for this financial year.
Source
Information provided to HSJ