Spending review calls for "long term partnerships" between NHS and private sector on new care models and diagnostics
Involvement could follow the model of a PET-CT scanning contract awarded this year
Private sector could offer capacity and finance in return for a share in any improvements made
The NHS will be encouraged to create "long term partnerships" with the private sector to develop new models of care and upgrade diagnostics services.
The government's comprehensive spending review, published today, says partnerships between the NHS and private sector will be encouraged to "modernise buildings, equipment and services"; and deliver efficiencies ,"especially where these partnerships support the upgrade of diagnostics capabilities and the development of new models of care, such as accountable care organisations and hospital groups".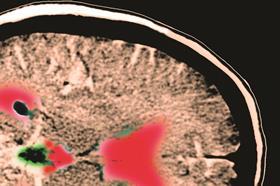 No further detail is included in the spending review documents. However, HSJ understands the government is keen to explore greater private sector involvement in the development of accountable care organisations, hospital chains, diagnostic facilities and new care pathways.
There is a hope that private sector partners would bring skills, capacity and finance in return for a share in any improvement in performance and/or finances.
For example, private sector companies able to offer greater capacity for NHS cancer pathways might be encouraged by pledges on throughput. Those helping hospital chains become more efficient could benefit from any reduction in provider deficits.
It is likely that this greater use of the private sector would be encouraged by enabling and incentivising local NHS commissioners and providers to explore partnerships.
However, if areas such as community diagnostics were shown to require investment across the country the government could explore the establishment of a national contractual framework to reduce bureaucracy.
The nationally negotiated contract to provide enhanced PET-CT scanning capacity for the NHS may be another model that is followed.
This 10 year, £350m contract covers more than half of England's PET-CT imaging service and was awarded to Alliance Medical in January.
There were warnings this could create a "monopoly" in the area of PET-CT scanning, which could drive up costs for the NHS.
Spending review reveals '21 per cent cut' to non-NHS England health budgets
1

2

3

4

5

6

7

8

9

Currently reading

Government wants 'long term partnerships' between NHS and private sector