As the need for excellent training becomes more and more important, e-learning provides an effective solution.
The launch of the Care Certificate this month has brought the need for excellence in training into sharper focus for those responsible for decision making.
As well as safeguarding the delivery of patient care, the critical factors to consider are quality, legislation and budget.
'The need for excellence in training is a focus for those responsible for decision making'
E-learning provides a cost effective and flexible training solution and Skills for Health's platform now has over 412,000 registered learners across the UK.
To help navigate this complex landscape, Sam Gallaher, executive director of Skills for Health, shares the five questions to ask when selecting an e-learning partner:
1. How does your training provider ensure that the learning content is of a high standard and that staff undertaking the training are able to apply what they have learned in the workplace?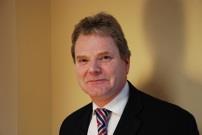 E-learning should be educationally robust, well structured and meaningful to the target audience.
High quality e-learning will be aligned to a common framework, and will be designed around it to ensure all staff are trained to a recognised standard.
The inclusion of an assessment section will allow learners to test their knowledge of the subject and ensure they can apply the knowledge in work based scenarios.
2. How does your training provider keep up to date with legislation AND current ways of working within the area?
An important consideration is to ensure that any courses on offer by a training provider will still be pertinent and topical 12 months later and reflect any subsequent legislative or policy changes.
At Skills for Health a development roadmap is put in place as a standard so that the quality of courses remains consistent and any content alterations can be made quickly and efficiently.
Delays in updates to e-learning can have a significantly negative impact on the skills development of an organisation.
One of the benefits of e-learning is 24/7 remote access and increasingly, staff do this via smartphones, tablets and home computers.
So, it's vital that your provider understands responsive technology and can provide any technical "trouble shooting".
Skills for Health's e-learning team offers an interoperability function, whereby learning platforms can be synced to create a harmoniously blended service that best meets your needs.
3. What do the reporting mechanisms look like?
Providing managers with access to information in "real time" is an important aspect of Skills for Health's e-learning offering.
Compliance reporting is integral to successful training schemes in health care organisations and the ability to download and analyse comprehensive data for each employee is key.
4. What support is provided?
The highest quality e-learning portfolio will offer a comprehensive support system including learning needs analysis, in-depth needs identification projects, marketing, training sessions on how best to use the platforms and data cleansing.
Check that your provider has a helpdesk to ensure the smooth running of your e-learning programme.
5. Do they understand the needs of your organisation?
The ideal e-learning partner will have experience of working with similar "outfits" in terms of size, complexity and type of organisation. For example, if your employees are spread across separate sites or in different locations, you will need a provider who can bring together your organisation in understanding the benefits of e-learning and implement a training infrastructure that supports organisational needs.
Skills for Health is the largest provider of high quality e-learning to the UK health sector, with over 500,000 completions per annum in the NHS alone.
'E-learning can save time and be adapted and flexible'
Its training modules are developed to the highest standards by professional e-learning designers, working with national expert reference groups. All modules comply with the Cores Skills Training Framework and have accreditation and support from organisations such as the Health and Safety Executive.
Helen Kalyan, HR Director at Aspen Healthcare, says: "Before we used e-learning, it was all classroom teaching which was not always the most efficient or effective. Skills for Health offers a great range of topics, with excellent content at a competitive price and they have a good understanding of what our business needs, not only today but they ensure that course content is always up to date.
"E-learning is not just financially beneficial, it can save time and be adapted and flexible depending on individual staff and the wider organisational needs."