Emails show CCG staff altered Oliver McGowan's mortality review after panel concluded his death was avoidable
CCG says it highlights "ambiguities" in the process and others raise wider concerns
NHSE is in discussion with parents about reconsidering Oliver's review
A clinical commissioning group altered a review of the death of a teenager with a learning disability – including removing a finding that it was "avoidable" – sparking concern that the national system may be flawed.
HSJ has seen emails showing that CCG staff who were not involved in the original learning disability mortality review of Oliver McGowan's death altered the report's initial conclusions, which stated the death was avoidable, to instead leave this question unanswered. They removed other elements to eliminate suggestions of blame.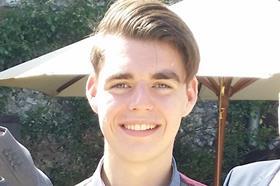 In response to this evidence, NHS England – which oversees the increasingly high-profile LeDeR process – has begun discussions to check and reconsider this review; while Bristol, North Somerset and South Gloucestershire CCG told HSJ it has raised concerns nationally about "ambiguities and a lack of clarity" in the review process.
The parents of 18-year-old Oliver, and experts working on LeDeR, said the case raised wider concerns.
Oliver died in November 2016 after being given anti-psychotic medication against his own and his parents' wishes and despite medical records showing he had an intolerance to anti-psychotics. He developed severe brain swelling because of the drugs and died.
A coroner ruled last year, before the LeDeR review process, that the medication was appropriately prescribed, and did not record the death as avoidable.
Email revelations
A dossier of emails between CCG and regional NHS England staff, released to Oliver's parents under the Freedom of Information Act, show the officials discussing changes to the report:
6 September 2018: The CCG's director of nursing emailed staff to say she had "made some comments" and asked whether legal and communications advice should be sought.
17 October: The CCG's lead quality manager said: "The LeDeR is just about done. I will add a couple of things received from NBT [North Bristol Trust] then forward to you for sign-off before sending it to [Bevan Brittan, a legal firm advising the CCG]… This will be this week. It has been fully re-written."
17 October: A member of CCG staff sent an email saying: "I have endeavoured to remove anything that seems to indicate any sort of blame. When you're happy, I will need to send it to the lawyer."
18 October: The lead quality manager said the question about whether Oliver's death was avoidable "should be removed" and "is really not appropriate". The previous version of the report, overseen by a LeDeR panel, had said the death was avoidable. The email added that a colleague was of the view "it should be left blank, because it is not acceptable to contradict the coroner's findings".
22 October: An email from Bevan Brittan to the CCG said it "noted the revisions to the conclusion" and suggested "adding a statement" about the panel being unable to make a finding which disagreed with the coroner. Following this email, the lead quality manager emailed a colleague to say: "I have made a couple of further amendments."
25 January 2019: Edits continued into 2019. In one email the CCG's associate director of quality asked colleagues on to check what she had written was factually correct remarking "I know I should have done the LeDeR training but…"
Before multiple versions of the report were released to the McGowans in February, the file names were numbered and changed to draft so that they "look better", according to one email.
In February, the McGowans began raising their concerns about the review of Oliver's death. At this point, in another email seen by HSJ, a member of NHS England's LeDeR programme team, whose name and job title have been redacted in the release, warned colleagues the case could damage confidence in the national process.
The person said that, while the case "predominantly reflects the actions of the CCG, it's understandable that our most important stakeholders (ie: families and people with LD) will question the independence and effectiveness of LeDeR when exposed to scenarios like this. I would be drawing similar conclusions in their shoes".
Asked about the emails, BNSSG CCG told HSJ that its member of staff who was nominated as the LeDeR reviewer for the case, and the chair of the panel which oversaw the review, "liaised closely on the drafting of the report throughout this process", and the panel supported the conclusions.
HSJ contacted the panel chair – Caroline Gamlin, a doctor who was NHS England's south west medical director – but she declined to comment on whether she consented to the changes.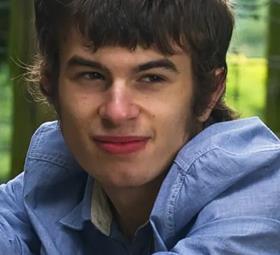 A BNSSG CCG spokesman also told HSJ: "We reject any suggestion that CCG staff sought to alter the report against the wishes of the panel members at any stage in its development…
"We agree that there are ambiguities and a lack of clarity within the LeDeR process and we have shared these concerns with the national team.
"We have apologised to Oliver's family for their experience of the LeDeR process and would welcome their involvement as we reflect on and review the process that was followed in Oliver's case."
NHS England declined to answer specific questions from HSJ, but indicated it was working with Oliver's parents on his LeDeR review, and that there was potential for further changes.
An NHSE spokeswoman also stated LeDeR was carried out locally so "learning can be fed back to the relevant organisations"; and that the process "allows for" cases to "be subject to separate statutory investigations" such as coroner inquests.
Flawed process
Oliver's father Tom told HSJ: "This was supposed to be about questioning the status quo and no blame. But our experience has shown us that those people who need to learn lessons become protective of themselves. The process is flawed.
"Rather than looking at lessons learned they started to fear for their reputation and so they adjusted the conclusions. I have zero confidence in other LeDeR reports and what worries me is there may be families out there, or patients with learning disabilities, who don't have families to ask questions like we have.
"Why have we got to work this hard for lessons to be learned and just to get the truth?"
A CCG LeDeR lead in another part of the country, speaking to HSJ on condition of anonymity, said: "NHSE does not stipulate that CCGs have to be externally investigated for LeDeR deaths, so essentially it gives them space to cover things up or amend things as they see fit. There's no legal framework for the LeDeR review."
The learning disabilities mortality review programme was established in 2015. Since 2016, more than 4,300 deaths have been notified for review.
Sara Ryan, whose son Connor Sparrowhawk died because of poor care at the Southern Health Foundation Trust in 2013, told HSJ: "The McGowans' experience of a doctored review is grim and indicative of what a limited process it is. We've waited years now and both the substance of the report and the commentary about the processes remain dire.
"I've said all along we need an independent review board… along the lines of the 1950s maternal morbidity review which was exponentially successful in reducing deaths."
Amended at 5.05pm on 30 May to clarify points made by the CCG.
Source
Information supplied to HSJ