This week's supplement looks at the tens of thousands of people living with hepatitis C and how services can be reshaped to help them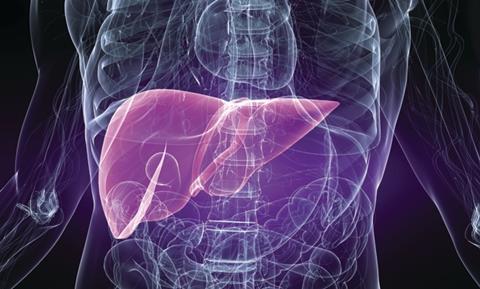 Artwork of internal view of human liver
The number of deaths from hepatitis C is a major factor behind the rise in liver disease deaths. Yet the vast majority of the 160,000 people in England chronically infected do not get treated. The challenge for the NHS is to reach these people, who often come from deprived groups.
The All-Party Parliamentary Hepatology Group has said liver disease could be the UK's biggest killer within a generation. In this HSJ/AbbVie supplement its recent report is analysed. It highlights the need to improve testing and early diagnosis, target high risk groups such as prisoners, and rethink commissioning within the new NHS structure.
Matt Regan, general manager of AbbVie UK, provides the foreword in which he discusses the global biopharmaceutical company's focus on developing medicines that offer strong clinical performance and provide patient benefit in areas where there is significant unmet medical need.
Could services be shifted closer to patients? And could a massive screening effort help to get care to the many people who are undiagnosed? Alison Moore investigates how best services could be improved.
Also, case studies of new programmes show how hepatitis C is being tackled on the ground, including in the capital, in prisons and, to much acclaim, in Scotland.
New approaches are beginning to make a difference to hepatitis C care in London and in prisons, but there is still a long way to go. Meanwhile, Scotland's national hepatitis C action plan is being seen as a model as it has led to a significant rise in the number on antiviral therapies and a stronger infrastructure for diagnosis and treatment.
This article has been funded by AbbVie. AbbVie has had input into the content however the final editorial decision lies with HSJ.
Job code: AXHCV141059. Date of preparation: June 2014
Liver disease: How can the NHS reach those living with untreated hepatitis C?
1

Currently reading

Liver disease: How can the NHS reach those living with untreated hepatitis C?

2