eProcurement
This channel was produced in association with GS1. It is no longer being updated.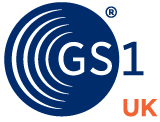 GS1 UK is an independent, not-for-profit organisation.
Working with the NHS and Department of Health to make UK organisations more efficient by getting everybody speaking the same language when it comes to locating, transporting and trading medical supplies. After all, life's simpler when we all have the same information.
We set standards for the healthcare industry, using unique numbers, for global use which makes the reliable identification of people, locations, products and assets possible within hospitals.
We set the standards that dictate how efficient trusts should run; from scanning medicines at the pharmacy to recording medical instruments used in an operation, to locating equipment in a hospital quickly enough to save a life.
Follow us on Twitter or join our LinkedIn group.