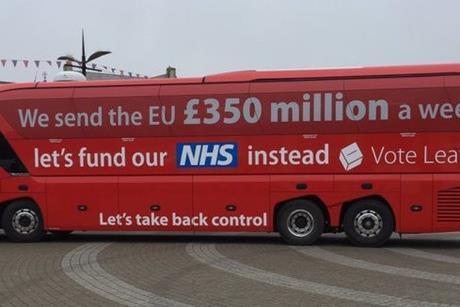 The NHS will be exposed to more risk by the government's latest Brexit deal than by Theresa May's original agreement, health service experts and lobby groups have told HSJ.

NHS trusts are at greater risk of losing Spanish nursing staff over other nationalities under a no-deal Brexit, due to a little-known regulatory problem, HSJ has learnt.

Theresa May is expected to write to EU leaders today to trigger article 50 of the Lisbon treaty – and begin the process of removing the UK from the European Union.

The Department of Health has the capacity to deal with the impact of Brexit on the NHS despite imminent job cuts, Jeremy Hunt said today.

National leaders have warned NHS trusts not to breach the terms of the new junior doctors contract related to safer working hours guardians, after it emerged some trusts had failed to implement the role properly.

NHS trusts should comply with guidelines on allowing doctors and nurses to rest at night, the Care Quality Commission has said.

Hospitals are putting patient safety at risk by forcing junior doctors to work throughout the night without rest despite evidence-based guidelines dating back over a decade, HSJ has been told.

Working hours protections for more than 1 million NHS staff could be in jeopardy in the wake of Britain's decision to leave the EU, HSJ has been told.

HSJ looks at what Britain's exit from the EU might mean for regulations impacting the NHS.

The Department of Health has pledged to find ways to help more doctors opt out of the European working time directive, which the authority admits has led to rigid shift patterns and had a detrimental effect on training.

Rules aimed at ensuring doctors do not work long hours are leading to cancelled operations and clinics for patients, a government-ordered review has found.

Care Quality Commission inspectors will check whether hospitals have the name of each patient's "whole-stay doctor" clearly marked above their bed, the health secretary has revealed to HSJ.