Delivering NHS England's £300m all-encompassing HR, payroll, finance and procurement system 'appears to be unachievable', according to a government watchdog.

The government has indefinitely halted its GP data sharing scheme, with a minister today admitting mistakes in the way the project has been run.

The NHS' chief sustainability officer has told HSJ trusts and integrated care systems can 'absolutely' achieve carbon net zero emissions by 2030.

Health officials have discussed giving NHS Digital more visibility over patients who opt out from having their data shared, HSJ has learned.

Ministers will legislate for more power over how identifiable patient data is collected and stored, as well as imposing a 'duty' on NHS organisations to share patient information, a new strategy outlines.
An integrated care system has piloted prescribing patients Amazon devices to act as digital health assistants.

NHS Digital has confirmed Simon Bolton as its new interim CEO, after the appointment was held up following a dispute over pay with the Treasury.

NHS Digital's interim chair has had her appointment extended by 12 months, despite initial plans to appoint a permanent candidate to the role this month, and is joined by three new non-executives.

The chief information officer of Test and Trace is in line to become the new interim chief executive of NHS Digital, HSJ has learned.

NHS England and Improvement has watered down plans to force all trusts to offer remote appointments to patients booking consultations, after providers raised concerns it would be a 'significant burden'.
'The NHS needs a relentless focus on improving quality and productivity, with innovation and prevention connecting and driving them'
NHS chief executive David Nicholson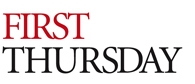 HSJ and the DH hosted a free webchat, led by innovation guru Charles Leadbeater.
Read the transcript to find out about tools for spreading change quickly at low cost.