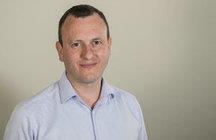 NHSX chief executive Matthew Gould will speak about priorities for the digitisation of the NHS at the upcoming HSJ digital strategy virtual summit.

All England's health economies should have a shared care record in place by September next year, according to NHSX boss Matthew Gould.

Up to £25m will be spent funding the new contact tracing app, while another £4m was spent on the defunct NHSX app, health officials have confirmed.

Digital GP provider Babylon Health has hit out at what it says is unfair treatment and an NHS "system problem" which is blocking innovation, after commissioners rejected its latest bid for costs reimbursement.

The government wants to expand covid-19 testing 30-fold to 10 million tests a day, HSJ has learned.

NHS trusts could be given ratings for the quality of their cyber security under a project run by NHS Digital and the Care Quality Commission.

Health systems will be given more control over developing shared patient records in their area, after an official review highlighted major barriers to progress, HSJ can reveal.

The NHS should be able to achieve net zero carbon emissions much earlier than the target set by the UK government, according to the expert in charge of setting out the NHS's route to environmental sustainability.

The NHS does not intend to renew a national contract with its main video platform provider Attend Anywhere and will instead aim to develop a more pluralistic market, HSJ can reveal.

The widespread adoption of barcoding by the NHS is needed to meet the challenge posed by the Cumberlege patient safety review, according to NHS England chair Lord David Prior.
'The NHS needs a relentless focus on improving quality and productivity, with innovation and prevention connecting and driving them'
NHS chief executive David Nicholson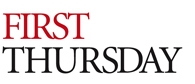 HSJ and the DH hosted a free webchat, led by innovation guru Charles Leadbeater.
Read the transcript to find out about tools for spreading change quickly at low cost.