Insight and influence
In association with Ridouts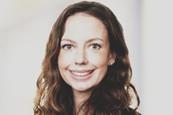 The CQC has issued new draft guidance on factual accuracy process, but what does it mean for providers? Hope Davis-McCallion explains

The law gives those setting staffing levels a wide margin of appreciation to deploy according to skill and experience, rather, than simply being tied to professional qualifications, explains Paul Ridout

Laura Paton explores why a substantial number of people with learning disabilities or autism continue to be inappropriately admitted to assessment and treatment units rather than living with support in the community.

What is Ridouts?
Ridouts is a business built upon exceptional talent and invaluable experience for the single purpose of being the best provider of professional legal services to the health and social care sector.
We pride ourselves on offering clarity and common sense advice when our clients need it most. In a field dominated by generalists and big firms, you'll find it refreshing to deal with lawyers who know your sector as well as you. We're here to help.
Find out more by visiting our website or following us on Twitter at @ridoutsllp