30 per cent cut to HSCIC grant based on spending review assumptions, finance chief says
Cut yet to be confirmed by Department of Health
Spending review showed non-ringfenced NHS bodies faced big cuts
The Health and Social Care Information Centre has estimated it faces a 30 per cent cut to its central grant funding allocation over the next four years.
The 30 per cent cut was based on the assumptions from last year's spending review but has not been formally confirmed by the Department of Health, according to a paper to be discussed at its board meeting on Wednesday.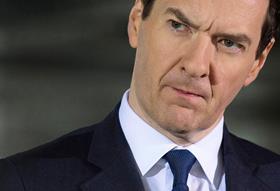 The budget and business planning paper by director of finance and corporate services Carl Vincent said: "Directorates are currently working to set detailed budgets for 2016-17 to 2018-19 using targets agreed by [the executive management team], based on an assumption of [a spending review] settlement of 30 per cent reduction over four years, taking into account certain known adjustments such as programmes coming to an end and changes in income expectations.
"The working assumption of a 30 per cent reduction in core [grant in aid] over four years has not yet been formally confirmed by DH but is in line with their current expectations."
It added: "There will continue to be considerable uncertainty in this area until all of our commissioner organisations have completed their budget and business planning processes for the coming year (predominantly DH, NHS England, Public Health England)."
The core grant in aid allocation from the DH made up three-quarters of HSCIC's total income in 2014-15. It received £233.4m overall, with £177.7m coming from the core DH grant.
The remainder was generated by "undertaking programme management, IT services and the delivery of other services for the DH and NHS England", according to its 2014-15 annual report.
The proposed cut follows ministers' decision to ringfence NHS England's budget but not the DH's other arm's length bodies, which include HSCIC, Public Health England and the Care Quality Commission.
The spending review revealed a significant chunk of the £8bn of extra funding promised to NHS England was secured by cutting the £15.1bn of non-ringfenced funding in the DH budget by £2bn in cash terms by 2020-21.
The Health Foundation has calculated that this amounts to a real terms cut to non-NHS England budgets of 21 per cent five years.