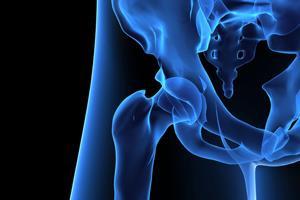 NHS England and Improvement have allocated millions of pounds to outsource elective and diagnostic work to the independent sector, in an attempt to keep waiting lists down during the winter, HSJ has learned.

An unprecedented five trusts saw less than half of their accident and emergency attendances within four hours in December, HSJ analysis reveals.

Intensive care units are under far greater pressure than is reflected by NHS England's official data with many trusts already recording 100 per cent bed occupancy, specialty leaders have warned.

A new accident and emergency target which could be introduced early next year is "driving completely the wrong behaviours", senior clinicians have told HSJ.

The former NHS Improvement chief executive has said he cannot explain system working to staff as they "don't care" and are more concerned about whether they have "enough colleagues to get through the workload of the day".

Not one of the NHS' major hospital trusts hit the four-hour 95 per cent standard in November as performance across core metrics plummeted to new lows in the face of record demand.

Trusts have been given the green light to offer a stop-gap "solution" to their senior clinicians which aims to tackle the pensions crisis gripping the health service.

Hospitals in England have been forced to close more than 1,100 hospital beds over the last week because of norovirus — almost double the number than during the same period last year.

Officials have restarted the distribution of a Flu vaccine for one million children following "concerning delays".
The health service is scrambling to provide additional funding to some hospitals to mitigate a crisis in emergency departments – despite the government not providing a formal "winter fund" this year – HSJ has learned.

The NHS pensions crisis has almost "washed away" the benefit from the government expanding medical trainee numbers and opening new medical schools, one of the UK's top doctors has warned.

NHS England appears increasingly likely to recommend a major overhaul — and potential scrapping — of the four-hour accident and emergency target, statements issued today suggest.