University Hospitals Bristol FT settles case for £100,000
Deal was originally offered almost two years ago
PHSO report heavily criticised the standard of care for Luke Jenkins
A hospital trust guilty of major service failure related to the death of a seven-year-old boy has agreed to settle a compensation claim with his family for £100,000.
University Hospitals Bristol Foundation Trust has settled the case brought by the parents of Luke Jenkins, who died in April 2012. The trust had offered the family just £3,000 last September.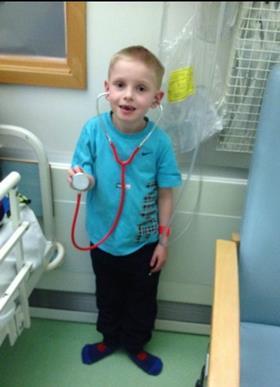 A High Court judge today approved the settlement, which is significantly higher than the normal bereavement payment of £11,800 due to psychiatric injuries suffered by Luke's parents and three siblings, who saw the graphic resuscitation attempts on their brother by hospital staff.
The deal agreed by the trust was first put forward by the family's legal team one year and nine months ago, and means the costs of the case, which will also be paid by the trust, could reach several hundred thousand pounds. A budget set by the High Court last year for a two week trial was estimated at £500,000.
An investigation by the Parliamentary and Health Service Ombudsman, revealed by HSJ in December, heavily criticised the trust over its standard of care for Luke who died following heart surgery at the trust's children's hospital in 2012.
The PHSO highlighted failures by nurses and doctors, which it said fell below acceptable standards. The trust was criticised for treating Luke and other children on a 16 bed cardiac ward because it did not have any high dependency beds at the time.
The report said the trust failed to properly investigate Luke's death or be open and transparent with his parents. The PHSO said trust chief executive Robert Woolley made "insensitive" comments after Luke's inquest in 2013 that "implied that there had been no shortcomings in Luke's care and the chief executive knew that this was not the case".
Although the trust has not admitted liability for Luke's death, James Fraser, a paediatric intensive care consultant, was recorded in 2012 telling Luke's parents: "I fully accept, and I can speak on behalf of my colleagues and the trust, that we did not get things right for Luke and there were modifiable factors that if hadn't happened, he would still be alive."
Luke's father Stephen Jenkins said: "This settlement came out of the blue, we weren't expecting it. The offer was made over a year and a half ago. They have only settled because of the PHSO report. It backed us up and vindicated what we have been saying.
"The trust has dragged us through the courts for a year and a half. We didn't want to go to court but we felt we had to. The money is irrelevant, its blood money, it doesn't mean anything but in the hospital's eyes it's all about money and reputation. It should really be about Luke."
The family's lawyer, Laurence Vick, from Michelmores Solicitors, said the family had been forced to wait too long for answers and were let down by several independent reviews until the PHSO report was published.
He said: "There were plenty of opportunities during last year for the trust to come forward and agree to a fair and reasonable settlement. Ultimately it took a highly critical PHSO report to identify service failing by the trust and although it was formally published in December it had been available to the trust in draft since February."
He described the offer of £3,000 last year as "inexplicable and offensive".
Mr Woolley said several independent reviews and an inquest had found the trust did not cause Luke's death.
He added: "We fully accept, however, that there were failings in the care and treatment we gave him and we also accept that, after his death, we compounded the pain and grief of his family by giving incorrect and incomplete information in response to their complaint. We are deeply sorry for everything we got wrong and we have apologised to Luke's parents for letting them down so badly.
"This settlement agreement recognises the benefit of avoiding further distress to Luke's family."
Mr Woolley said the trust has developed an action plan to address the failings identified by the PHSO report and have shared this with Luke's parents along with evidence of action.
Source
Information provided to HSJ