In 2017-18 contract negotiations West Midlands Ambulance Service requested compensation from CCGs for handover delays
Trust and 22 CCGs entered mediation over the request for compensation
Despite mediation the trust said it did not get the agreement it wanted
An ambulance trust sought millions of pounds in compensation from commissioners for "horrendous" handover delays as part of 2017-18 contract negotiations, HSJ has learnt.
West Midlands Ambulance Service Trust's director for clinical commissioning and service development, Mark Docherty, said the trust had to go into mediation with all 22 clinical commissioning groups in the West Midlands during the latest contracting round, after they refused to agree to compensate the trust for patient handover delays at local hospitals.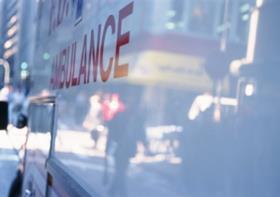 Mr Docherty said some of the handover delays were "horrendous" and "unacceptable for patients". He said the emergency departments run by Worcestershire Acute Trust and Shrewsbury and Telford Hospital Trust accounted for the biggest proportion of long delays.
Talking about the contracting round, Mr Docherty said: "The point [the trust] was making to CCGs in this contracting round is we cannot afford to have delays in the system, we don't want them, but if they're there we need to be recompensed for them."
He added: "We didn't get agreement from CCGs, so we've had to go down the mediation route; that is very regrettable because it is the first time we've had to go down that route and effectively the mediation did bring us extra income but not in the way we would've liked.
"We would've liked a direct link between costs and delay because we felt that would drive improvement."
HSJ understands the trust asked the CCGs to pay a "full second tariff" on top of the standard tariff for delays over 60 minutes, and "a smaller second tariff" for delays over 30 minutes.
Sandwell and West Birmingham CCG, which negotiated on behalf of all West Midlands CCGs, said matching the request would have resulted in a "significant financial problem for commissioners" as the ambulance trust would be paid up to three times the standard tariff if there were delays over 90 minutes. The CCG said with most delays at 30-45 minutes, matching the request would result in CCGs having to pay the trust an additional £6m.
The commissioners offered to pay a full second tariff for delays over 60 minute only, which would result in paying £1.1m on top of £1.2m already in the contract, which the trust refused. As a result, the talks went into mediation on 21 December.
After the mediation, led by NHS England and NHS Improvement, a contract was signed on the deadline of 23 December. Commissioners agreed to pay the trust an additional £1m in 2017-18, bringing the total to £2.1m.
Addressing the issue of handover delays, Mr Docherty said: "Quite frankly there are some horrendous delays. It is unacceptable for patients.
"It's not like every hospital is bad. Within this region we've got about 22 hospital departments, most of them manage to keep delays to a minimum but there's probably four that account for the largest proportion of our long delays.
"Within our region it's Shrewsbury, Telford, Worcestershire and Redditch."
A board paper published by the ambulance trust on 26 October said: "Levels of [handover] delay have worsened in the first six months of 2016-17, which causes significant concern as we head into the winter period."
It added that there had been 1,023 delays over 60 minutes from April 2016 to the end of September, which were estimated to have cost the trust more than £1m in lost activity.
A spokeswoman from Sandwell and West Birmingham CCG said: "The West Midlands CCGs have supported West Midlands Ambulance Service's ambitions to progress such schemes as accelerated rollout of electronic patient record, pilot sites for the ambulance response programme and supported a sustainability and transformation fund application, with the intention of increasing ambulance efficiency to improve response times and to have resource available to respond to 999 calls.
"In doing so commissioners therefore removed their right to any withholdings relating to underperformance, which has resulted in significant resource being available to the trust."
Source
Interview and trust board papers
Source date
19 January 2017