David Lee on how the NHS must make keeping clinicians happy its first priority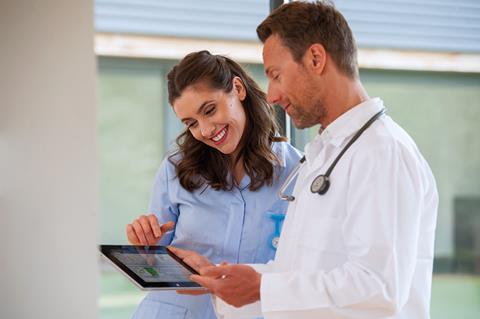 Here's a simple question – what is the top priority for the NHS?
I was prompted to ask myself this tricky question after seeing the recent Apollo 11 documentary. The film showed President Kennedy in 1962 setting out the wonderfully straightforward single objective of sending a giant rocket safely to the moon and back by the end of the decade – which of course NASA achieved.
Inspired by the film I set out on my own mission – to discover the single most important priority for the NHS in 2019. Sadly I have failed. I started with the NHS Constitution which has seven principles, six values and a whole bunch of rights and pledges. Every year the government is supposed to publish its NHS Mandate setting out its objectives and budget for NHS England, but there doesn't seem to be one for this year.
Surely there must be a way to come up with one single overriding priority for the NHS? If, like me, you have sat through NHS presentations where the first slide says The patient is at the heart of everything we do, then you are probably thinking that the answer is easy. But you are in for a surprise.
Patients should not be the first priority of the NHS. Instead the single most important priority for the NHS should be its clinicians.
Three constants
Why? The answer lies in a book called The Doctor Crisis by Jack Cochran MD and Charles Kenney. In the 1990s there was a crisis at US healthcare provider Kaiser Permanente in Colorado. Patient, staff and doctor satisfaction rates declined to the point where they lost 12,000 members together with the associated income in two years and doctors started leaving. The preferred solution was to incentivise doctors with performance and financial targets with loss of income as the stick to beat doctors with if they didn't perform.
What would happen if NHS England took a fraction of the energy it spends on Primary Care Networks and used it to think about helping GPs rediscover or reinforce their vocations?
Instead Doctor Cochran turned the situation around by giving doctors back their morale, enthusiasm and commitment. He wanted doctors to rediscover the sense of vocation they had when they were at medical school. And to achieve this he devised three objectives (which he called constants):
Preservation and enhancement of career – without motivated, properly paid, well trained and supported doctors the next two objectives aren't going anywhere. His initial focus was on doctors and then he moved on to nurses.
Optimising the patient care experience.
Streamlining the care process.
What would happen if the NHS had a new top priority in order to address the current staffing crisis? How about this? First Clinicians, Then Patients.
The NHS can only function if real clinicians treat and care for real patients. We need to provide clinicians with the support, flexibility and training they want and need so they can focus on patients – which is why they came into healthcare in the first place.
GPs are arguably the single most important group of clinicians in the whole NHS. Everyone knows who their GP is. What would happen if NHS England took a fraction of the energy it spends on Primary Care Networks and used it to think about helping GPs rediscover or reinforce their vocations? How many teenagers ever dream of becoming a doctor so they can collect QOF points?
A couple of years ago I attended a presentation from South Central Alaska where they have an NHS style health system for native Alaskan and American Indian people. They described a system which sounded very like primary care today and then a programme of positive change which resulted in GPs, nurses and other clinicians practising at the top of their registrations. And the benefits flowed right through to patients who see their GP for a 30-minute appointment within four hours of ringing for an appointment.
Why can't the NHS get to grips with violence against staff? If Canterbury Cathedral can have its own police force why can't NHS trusts have their own police officers too? Wouldn't it be great if clinicians could call upon dedicated police officers based round the clock in busy accident and emergency departments?
Surely it's time for the NHS to prioritise simple initiatives which will make a world of difference to clinicians. Start with free parking, flexible working and hospital based subsidised childcare everywhere. Give clinicians the time off and financial support they want and need to get the training and development they crave.
Some years ago in the trust where I work we had a real push on induction, preceptorship, training and development for community nurses, including support for them to qualify as district nurses via the postgraduate Specialist Practitioner Qualification. And when we filled the recruitment adverts with all this training and development nurses came running.
Putting clinicians first is a simple change and it could make all the difference. First Clinicians, Then Patients – I rest my case.