Paul Mears leaves Yeovil Hospital Foundation Trust after five and a half years
Mr Mears is recovering from illness
Financially struggling trust is among top performers against A&E target
The chief executive of an innovative trust with one of the best performing accident and emergency departments in the country has stepped down due to illness.
Paul Mears left Yeovil Hospital Foundation Trust earlier this month following a period of sick leave.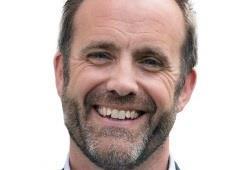 The trust achieved the third highest performance – 96.8 per cent – in England against the four hour A&E waiting time standard in the third quarter of 2017-18. It also hit the 18 week referral to treatment standard in the same quarter.
However, the £145m income trust has struggled financially in the last four years and is forecasting an £18m deficit this year, which is £5m worse than its plan, according to NHS Improvement's latest quarterly forecast.
Mr Mears left the trust on 14 March after five and a half years at the helm. He is currently recovering from illness, trust chair Paul von der Heyde said.
Mr Mears oversaw Yeovil's work as a primary and acute care system vanguard, which resulted in the integration of several local GP practices through the trust's subsidiary company Symphony Healthcare Services.
Last year, Yeovil started working with artificial intelligence company DeepMind on an app to help clinicians check patients' vital signs.
Mr Von der Heyde said: "Under [Paul's] leadership we have continually performed beyond expectations for our size, and become known as an organisation in which innovation and talent among staff is recognised.
"On behalf of the entire board I would like to thank Paul for everything he has done for our hospital, our staff and our patients.
"I am sure his considerable talents and experience will be of great benefit to whatever his next role may be."
Deputy chief executive Jonathan Higman, who has been acting chief executive in Mr Mears' absence, will continue in that role until a permanent appointment is made.