Bristol, North Somerset, and South Gloucestershire CCGs to appoint single accountable officer
Correspondence between CCGs and NHS England reveals turnaround director will support the struggling groups
NHS England director says "under-delivery" entrenched across the patch on a scale not seen elsewhere in the country
Three clinical commissioning groups in the South West are weighing up plans for a single accountable officer or a full merger, HSJ can reveal.
Correspondence obtained under the Freedom of Information Act also confirms Bristol, South Gloucestershire and North Somerset CCGs are recruiting a turnaround director to help them improve their performance.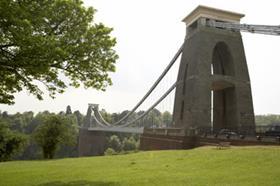 According to a letter from NHS England, "under-delivery" is entrenched across the patch on a scale not seen elsewhere in the country.
In July, NHS England placed South Gloucestershire and North Somerset CCGs in a new "financial special measures" regime.
The national commissioner directed the groups to work with Bristol CCG "to move towards a single commissioning leadership structure across the sustainability and transformation plan footprint".
A spokesman for the CCGs said there was "still work to do to both determine the final organisational form as well as to move us to that final position" and "several options" were being looked at.
"We don't yet know whether this will be one accountable officer and executive team with three sovereign CCGs, or one CCG for [Bristol, North Somerset and South Gloucestershire] but are continuing to explore the options," he added.
HSJ obtained the correspondence between the CCGs and NHS England related to the move towards a single commissioning structure.
In a joint letter sent to NHS England on 9 August, the CCGs' three chief officers said they had agreed in principle to a "single commissioning voice" across the patch "which meets the expectations of NHS England".
"The chairs and chief officers of all three CCGs recognise and accept that the 'end state' for the transformation of our collective commissioning functions needs to be built around a single executive team with a single accountable officer across the three CCGs," the letter said.
"This will enable us to deliver on the improvements required of [Bristol, North Somerset and South Gloucestershire] commissioners; specifically financial stability and delivery of constitutional standards."
The letter also revealed the CCGs will appoint a joint turnaround director "in order to begin impacting finance and performance in [quarter three of] 2016-17". This post will "incur consultancy expenditure".
The letter said the CCGs will need advice from NHS England on the "regulatory aspects of moving towards a financial risk share", and set out a timescale involving a "two to three month design phase, followed by a two to three month implementation".
This would mean "full implementation" of the new commissioning structure before the end of 2016-17.
The letter said the CCGs will set up a "joint commissioning board with delegated responsibility from each of the three CCG governing bodies by the autumn" to take a single approach to the 2017-19 contracting round.
Shadow joint quality and governance, finance, planning and performance, and audit committees will also be established by the autumn. Work has already begun on a joint operational plan for 2017-18.
On 23 August, Andrew Ridley, NHS England's director for the south, wrote to the three CCG chief officers.
The letter acknowledged that the CCGs have been "wrestling with a set of difficult and complex problems" and "many – in the cases of acute provider delivery, for example – have been at the very limits of your sphere of control, if not influence".
It said the locality has faced "many challenges" including "PFI costs, poor [primary care trust] financial legacies, distance from target issues, rising staff costs and of course an aging population".
However, it added: "Whilst these factors are in no way underestimated, they are all things that many other CCGs have faced around the country and we have not seen such a marked reduction or entrenchment of under-delivery to the scale we have in [Bristol, North Somerset and South Gloucestershire]".
The letter said "by the autumn" the CCG will have implemented a single governance structure and a process to appoint a leader in charge of CCG commissioning across the entirety of [Bristol, North Somerset and South Gloucestershire]".
It requested a "proposed structure and recruitment plan" by the second week of September and said the CCGs needed to "play their full part in funding and providing staffing support to STP change programmes".
Source
Letters obtained under FOI Act