People Moves
All the latest senior healthcare appointments.
Latest appointments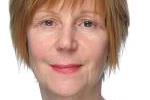 A longstanding healthcare leader in north London is heading west to become the chief executive of a major acute provider.

A London hospital which had to be closed to emergency patients following a covid-19 outbreak among staff has appointed an interim chief executive.

Professor Marcel Levi will leave University College London Foundation Trust on 31 March next year after four years at the top of the institution.