Philip Grey and Helen Burnell take an overview of what CCGs will need to demonstrate with regard to safeguarding children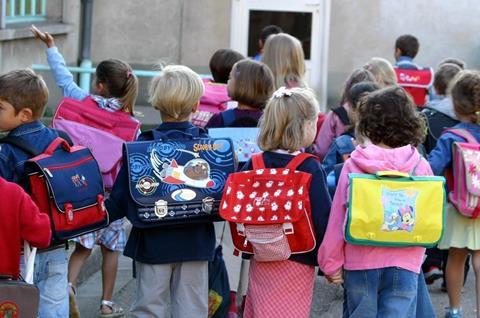 The NHS Commissioning Board has published interim advice on the developing accountability and assurance framework that will clarify roles and responsibilities for safeguarding children, young people and adults within the reformed NHS.
Arrangements to secure children's and adult safeguarding in the future NHS are designed to inform and assist clinical commissioning groups and the NHSCB in their decisions regarding structures, capability and resources in the next phase of transition.
The publication is reflective of the government's commitment "to ensure continued improvement and the development of effective arrangements to safeguard and promote children's welfare as central considerations of the health reforms".
The coalition government committed to establishing a co-produced work programme following the publication of Professor Eileen Munro's final report of her review of child protection in May 2011.
The document focuses primarily on:
the new NHS commissioning system, expanding on what emerging CCGs must demonstrate, with regard to safeguarding children and adults, in order to be authorised;
setting out how the commissioning board intends to fulfill its duties, both as the commissioner of some healthcare services and in its oversight role; and
outlining the ongoing work and timetable required to secure successful implementation.
So what does this mean for CCGs?
CCGs will need to demonstrate as part of the authorisation process that they have appropriate systems in place for discharging their safeguarding responsibilities, including:
staff training plans on recognising and reporting safeguarding issues;
a clear line of accountability for safeguarding, properly reflected in the CCG governance arrangements;
appropriate arrangements to co-operate with local authorities in the operation of local safeguarding boards and safeguarding adults boards;
securing the expertise of a designated doctor and nurse for safeguarding children and looked after children, and a designated paediatrician for unexpected deaths in childhood; and
Having a safeguarding adults lead and a lead for the Mental Capacity Act, supported by the relevant policies and training.
Clearly this interim advice outlines the main elements of the accountability and assurance framework for NHS safeguarding. Its aim is to underpin CCG and NHSCB decisions on the structures, capability and resource as they plan towards the next phases of authorisation and transition to the new commissioning system in April 2013.
Philip Grey is associate (barrister), Mills & Reeve LLPphilip.grey@mills-reeve.com
Helen Burnell is associate, Mills & Reeve LLPhelen.burnell@mills-reeve.com
Find out more
Arrangements to secure children's and adult safeguarding in the future NHS