Embark on strategies with enthusiasm as levers for change - not just new year tick-box exercises, say Suzie Bailey and Kiran Chauhan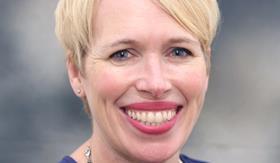 Publication of the latest annual planning guidance last December is likely to have filled strategy leads within NHS organisations with dread.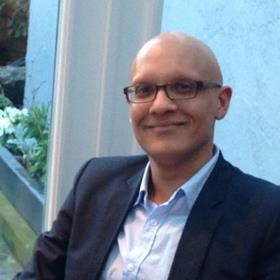 More daunting requirements to think about over the Christmas break, and exacting deadlines to be met from early new year through to summer. And more lonely days trying to get strategy on to the board agenda at a time of intense operational pressure.
However, strategy development within healthcare is essential and its absence can lead to worse outcomes for patients and poor value for money. Strategy development is everyone's business and needs to be owned by the people who will be responsible for delivering it. It should focus on promoting successful clinical operations today and tomorrow. This year's planning guidance's reinforces this by asking for sustainability and transformation plans, which should map out how local health and care systems will work together to deliver the ambitions set by the Five Year Forward View.
Stronger relationships
However, research by Monitor shows that the planning capability among the majority of NHS provider organisations needs support to improve. This also highlights alongside vanguards and success regimes now in place the extent to which system leaders are working well together and the differences across the country. So, wouldn't it be great if, rather than seeing this year's plans as just another set of submissions, teams could genuinely use the process to develop stronger relationships and re-energise the transformation of their local systems?
"The challenges of closing the quality gap, addressing population health and of course the financial pressures are huge"
Of course, we cannot ignore the tough times in which we find ourselves. The challenges of closing the quality gap, addressing population health and of course the financial pressures are huge. So the additional £4bn announced in the latest spending review and £1.8bn Sustainability and Transformation Fund will require strategic decisions to ensure it can help ease the strain.
Changing world
Operationally, the ever-increasing demand for services poses enormous challenges to consistently provide patients with quality care. We are more aware than ever of the need to focus on system flows to really understand the causes of these pressures and this is where support is increasingly being directed.
The workforce challenge is perhaps the most difficult to address – shortages in key staff groups and low morale can make for poorer patient experience and outcomes. Therefore, more work on leadership and culture is required, with a relentless focus on quality, safety and improvement. This needs to be across the NHS and at all levels to ensure staff are enabled to provide safe, effective, compassionate care within the available resources.
Strategies to solve these kinds of problems have frequently been developed across the NHS, but all too often they are not being realised. The reasons are complex and are often put down to a changing world, system architecture hindering progress, or changes in key personnel. However, it is also sometimes the case that the basic questions that are important to developing strategies are missed:
What are the strategic questions to be answered and who has decided they are the right ones?
What do we know about what's happening now, and how have the people who will be delivering the strategy been involved in shaping the future, understanding the uncertainty that lies ahead?
What strategic choices are available and who has been involved in generating them?
How creative are these and have the boundaries for innovation really been pushed to the limit?
What does success look like and how will this be measured?
"Of course, a strategy isn't an end in itself or a silver bullet. It evolves as things that were previously uncertain become clearer"
It's easy to think of strategy as something big and mysterious - and at nearly 400 pages, our strategy development toolkit can seem the same. But, thinking through these kinds of questions lies at the heart of good strategy development and it's likely that some of them will be addressed in one way or another in most organisations. Additionally, strategy leads from providers across the NHS have told us that the toolkit's approach could be easily translated to system level. In the future, we will be exploring ways of providing further tools to support local areas address their strategic decisions.
Deliberate process
Of course, a strategy isn't an end in itself or a silver bullet. It evolves as things that were previously uncertain become clearer and the people responsible for delivering it work together to shape and reshape the future. Harnessing the intrinsic motivation of our clinical and managerial staff, working with patients, will be the best energy source to drive improvement.
The more time leaders spend together understanding and solving problems, the greater the chance the NHS will have of being able to meet the challenges it faces.
This is what strategy development should be: a deliberate, ongoing process that defines the future, led by the people who need to deliver it and are equipped to do so. Not just an exercise that needs to be completed to meet deadlines set by national bodies at Christmas, but for life.
Suzie Bailey is development director at Monitor and Kiran Chauhan is senior development adviser at Monitor