Confusion in clinical commissioning groups about how involved GPs should be in designing services is "a common issue" nationwide, senior NHS England figures told investigators.
A report into whistleblower concerns about potential conflicts of interest at Barnet CCG said the governance issues there were likely to be replicated across the country. This view was informed by senior regional staff at the national commissioning body.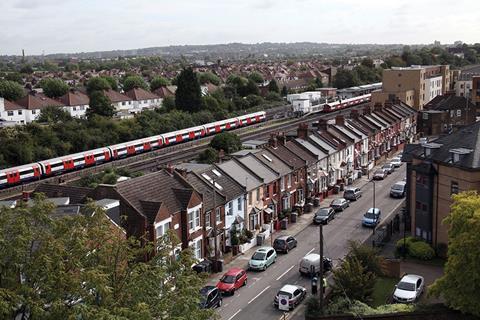 The investigators from Verita interviewed NHS England London's director of finance David Slegg and director of primary care commissioning David Sturgeon, who both reportedly said the problems in the north London borough were unlikely to be confined to the area.
The report, obtained by HSJ, said: "Given that CCGs are fledgling organisations it would be surprising if the issues faced in Barnet were not widely replicated across the country. Indeed, our own investigations and conversations with NHS England strongly suggest this is true."
Andrew Lansley, the health secretary who created CCGs with the Health and Social Care Act 2012, was warned they could create conflicts of interest for GPs and commissioners.
The authors said there was an "inherent tension in the design of CCGs" with GPs asked to both specify local services and design them.
The report said: "It is clear that at a point in the process they must step aside when commissioning (ie: financial) decisions are taken.
"What is considerably less clear is when, exactly, they should leave the decision making (or indeed, influencing) activity.
"Given this lack of clarity, it is easy for individuals with different interpretations of the boundaries of propriety to take exception to behaviours that others may find unremarkable."
Verita's investigators found the whistleblower at Barnet CCG had taken "strong exception" to behaviour that others "simply shrugged off".
The report said there is no national guidance on the level of involvement GPs should have in developing clinical specifications before they are taken to the procurement committee.
The national guidance that does exist says the level of involvement should be decided locally. Verita concluded that at Barnet CCG there was "no clear directive or common understanding" about this.
The report said: "NHS England told us that this is a common issue in CCGs, but one that still needs to be addressed."
One of the allegations by the whistleblower was that GPs were being paid twice for the same work at care homes – once by the NHS and again in a "retainer" paid to them privately by a care home. The investigators said this situation was recognised "nationally" as a complex issue.
Barnet CCG's director of quality and governance told Verita that "nationally, most care homes have a GP on retainer".
Exclusive: CCG whistleblower sacked days after raising conflicts of interest
1

2

3

4

5

Currently reading

Conflict of interest confusion 'common' among CCGs

6