eMBED consortium featuring Dr Foster wins Yorkshire and the Humber deal
North of England CSU wins smaller contracts
Contract value not yet known but CCGs required low cost bids
Second support services contract to go to private sector
A private consortium has won a major contract to supply support services to a large group of clinical commissioning groups in the north of England.
The eMBED Health Consortium will provide the full range of "end to end" support services to 23 CCGs in Yorkshire and the Humber. The contract goes live in March 2016.
The consortium is made up of:
Kier (formerly Mouchel);
BDO;
Engine; and
Dr Foster.
As well as eMBED's end to end contract win, North of England Commissioning Support won two smaller lots to provide support for medicines management and continuing healthcare.
The contract value for eMBED is £62m over four years, or just over £15m a year.
North of England Commissioning Support will be paid a further £5.7m over three years.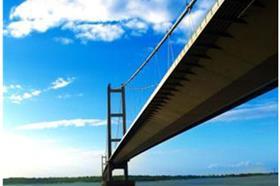 The contract values represent a fraction of the income of the Yorkshire and Humber Commissioning Support Unit, which will close at the end of March. It turned over £83m in 2014-15. The CSU currently employs around 400 people.
This suggests the CCGs are planning to bring many services in house, pay significantly less for what they receive than currently or a combination of the two.
HSJ reported earlier this year that the deadline for the tender was extended amid a lack of interest from suppliers.
It is understood that eMBED's contract will last four years, while the other two lots are for three years. Both deals have the option to extend for a further year.
It is by far the largest commissioning support deal to have been won by a private supplier. The only other contract won by a non-NHS organisation was in South Lincolnshire, where Optum secured a deal worth £9m.
The Yorkshire and the Humber tender was triggered at the beginning of 2015 after NHS England rejected Yorkshire and Humber CSU's bid for inclusion on its lead provider framework for procuring support services.
Dr Foster consortium wins major commissioning support deal
1

Currently reading

Dr Foster consortium wins major commissioning support deal

2