Risk that improvements in dementia care "slip back" as it is not a top national priority, Alzheimer's Society warns
New ratings show 68 CCGs improved, but 29 where performance deteriorated
National clinical director says dementia "still a priority" for the NHS and NHS England
Dementia diagnosis and care could go backwards after being deprioritised by the NHS nationally, campaigners have warned, as new ratings show some areas slipping.
Clinical commissioning groups were given overall ratings for their dementia care by NHS England last month. While overall performance improved, analysis by the Alzheimer's Society showed 29 CCGs got worse, including three groups slipping back by two ratings.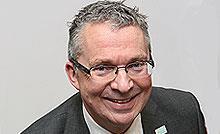 Sixty eight CCGs improved – 20 by two ratings – in 2016-17 and 97 remained the same. The ratings are based on dementia diagnosis rates and the proportion of people with dementia who have had a face to face care plan review in the past year.
Dementia was a major priority of David Cameron and he launched a "national challenge" in 2012. It is one of six clinical areas CCGs are rated on. However, it was not one of the three "national service improvement priorities" for the NHS listed in March's Next Steps on the Five Year Forward View.
Alzheimer's Society chief executive Jeremy Hughes told HSJ the latest figures show "overall things are getting better but there is still enormous variation".
He warned: "There's a risk that when we go for one of two things being prioritised, other things slip back. If you don't properly support dementia, then your ability to address comorbidity is limited. Is it appropriate to deprioritise something that's so fundamental?"
Mr Hughes, who chairs the independent panel overseeing the dementia ratings for NHS England, added: "A couple of years ago, there would have been more impetus from the centre [for the worst areas to improve]. They should be encouraged to do so. Hopefully this assessment will make sure that does happen."
Asked why some places got worse, he said maintaining quality and performance "does need constant attention". Although spending money to improve is "cost effective for the health system" overall, Mr Hughes said, it requires "some resource to get diagnosis right".
"If you are strapped for resources and feeling pressured all the time, these are the things that don't get prioritised," he said.
Mr Hughes also said in future the CCG ratings would consider additional quality indicators, such as patient experience, hospital admissions and antipsychotic prescribing.
Alistair Burns, NHS England's national clinical director for dementia, said that the "vast majority [of CCGs] are the same or improved" and NHS England would "support those areas that for some reason may have slipped".
He said there had been significant improvement in recent years and more information was available on dementia standards.
Professor Burns said: "I don't see any evidence that people aren't interested in dementia… It is still a priority for the NHS. It is a priority for NHS England. There is no evidence that I've seen that it is starting to slip back."
He said people recognised "if you get it right for dementia you will get it right for all older people".