NHS England is accused of discriminating against teenager with narcolepsy
Hundreds of patients already receive NHS funding for the drug sodium oxybate
Department of Health also using public money to fund private prescriptions
NHS England will appear at the High Court on Wednesday accused of discriminating against a teenager who has been denied a drug already available to hundreds of other NHS patients.
The family of the 17-year-old, who suffers from narcolepsy, has brought a judicial review against NHS England after it refused a funding request last year on the grounds she was representative of a group of similar patients and not an exceptional case.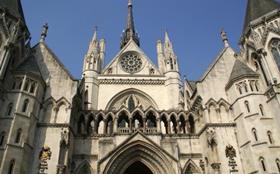 Her lawyers are asking the national commissioner to fund a three month trial of the drug sodium oxybate, marketed as Xyrem, at a cost of £2,000.
NHS England admitted at least 194 adult patients already receive NHS funding for the drug during an earlier court hearing last year.
HSJ also revealed in July that the Department of Health was using taxpayers' money to pay for private prescriptions of Xyrem for patients whose narcolepsy was caused by the swine flu vaccine Pandemrix in 2009-10.
This ex gratia scheme was criticised as "bizarre and iniquitous" by specialist consultants, who told HSJ it effectively meant patients who have had narcolepsy since birth were being refused treatment while other patients were given treatment funded by public money.
Around 31,000 people in the UK are believed to have narcolepsy.
If NHS England loses the case it could open the door for many more funding requests by similar patients who have been denied access to Xyrem, which costs more than £13,000 a year.
NHS England's budget for specialised services has come under considerable pressure in recent years, resulting in a £337m overspend in 2013-14 and a £214m overspend in 2014-15.
It has been accused by patient groups of taking decisions that are not in patients' best interests – such as refusing to fund a new preventative drug for HIV and restricting access to hepatitis C treatments – as a way of shoring up its specialised services budget.
Mr Justice Collins, who will preside over the case at the High Court, gave NHS England more time to consider its position after a hearing in November.
He said the judicial review application had merit, adding that it was "arguable" that NHS England's decision was unlawful and discriminatory.
Since then NHS England has refused another request for funding the drug even though it has been recommended for the teenager by specialist doctors.
She has a severe form of narcolepsy that has left her experiencing chronic sleep deprivation, fatigue, hypnogogic hallucinations and uncontrolled collapsing (cataplexy).
Her lawyer, Peter Todd, a partner at Hodge, Jones and Allen, said he believed NHS England had misapplied its policy and its decision amounted to unlawful discrimination because other children and adults were receiving NHS funded treatment.
He also said NHS England may have breached its obligations in relation to the UN Convention on the Rights of the Child. If the court finds this to be the case, it could be a "ground breaking" decision that "could have huge impact" on the way the NHS considers treatments for children in the future, he said.
The teenager's father said: "At a time in our daughter's life, with important exams which will define her life in the future, for a girl with her whole life in front of her and for a girl who has ambitions for her future, this case has huge implications. The impact of narcolepsy and cataplexy on her is devastating and the availability of sodium oxybate would have a massive positive impact."
Matt O'Neill, chair of the charity Narcolepsy UK, added: "This judicial review is extremely important for people with narcolepsy who are under the care of NHS England. Current medical interventions are often too late and ineffective, resulting in additional educational and social implications for the impacted child and family.
"There is no logical reasoning behind the provision of this medication to some but not all, and we consider the refusal of treatment to be discriminatory and not in the best interests of the child's welfare."