The NHS commissioning board will not operate a "hierarchy of deference" but its chief executive has not "given up on having a grip".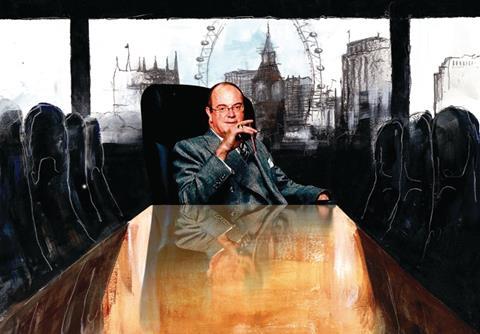 Sir David Nicholson said the NHS reforms required him and other leaders to "relearn some of the things that we've taken for granted" and adopt a different "general approach".
He said: "There's not a controlling hand in [the new system] in way that perhaps there might have been in the past and you have to use incentives and consent more. You have to work more in partnership with people and trust people to do things maybe in a way we haven't done in the past."
Speaking about how he had altered his management style, he said: "The way in which you make change happen is quite different. I spend much more time talking to CCG leaders than I ever did talking to primary care trust chief executives. It is done much less as a kind of hierarchy of deference. I'm [also] getting involved in clinical discussions in a way perhaps I wouldn't have done in the past."
He also stressed the importance of getting "deals can be done properly at a local level", rather than constantly being referred upwards for regional and national sign off as had happened in the past.
However he said: "There were some strengths to the way in which we operated in the past – the clarity, the direction – the unequivocal, one definition of success. All of that is really important. "
Sir David added: "I haven't given up on having a grip. Because in any kind of system you need a mixture of both, you can't just give that away and let everybody get on."
The board chief also defended the fact that many people running the new system had held senior positions in primary care trusts and strategic health authorities.
"That's a good thing, though, isn't it?", he said. "Where else in the country is there a group of people who have the expertise understanding and knowledge of our system to make it work? OK, you have to get the right balance, but don't forget you're bringing in a whole group of people – GPs, who have worked in the system but haven't had managerial and leadership responsibilities."
Meanwhile, Sir David revealed the board was developing an assurance and intervention regime which would allow it to direct CCGs whose "performance or their financial control goes down badly".
He said: "It would be unusual if there wasn't a pattern of performance across [CCGs] which was differential. So some will struggle, undoubtedly."
He said some CCGs which were currently successful may struggle later "because of the external circumstances they find themselves in" – for example "your foundation trust gets into trouble and suddenly a whole set of challenges face you… which you haven't foreseen".
He said the intervention regime would be "rules based" and "transparent" in the same that Monitor interacts with foundation trusts. He admitted that for PCTs intervention had been "ad hoc based on people's judgment".
As an example, he said the board could decide a CCG had not got sufficient or strong enough commissioning support, and "put in arrangements to provide them with that support". This, he suggested, might be a particular issue for CCGs who "try to do everything themselves" and "haven't got the expertise, the critical mass, the understanding, whatever, to do it."
Asked about the potential for the reformed commissioning structure itself to continue to change after April, Sir David said it would see "quite a lot development".
He highlighted the need for CCGs to form collaborative commissioning arrangements, and for the commissioning board to "forge a way" to commission primary care "jointly with CCGs". He added: "if you want to get the kind of changes [necessary] say to the emergency or urgent care system you need a much bigger footprint than one individual CCG."
Sir David said: "The thing about this system is there's no right population [for commissioning]. For some [decisions] you need a population of 10,000, for some you need a population of 50 million. So wherever you draw your lines it won't be right for everything. You need mechanisms so people can come together or separate out. I think the system we've got is a really flexible one."
Asked about the potential for CCGs to merge he said he would be "led by what they want to do" but added: "It would be an unusual structure in the NHS that stayed completely the same forever."
In relation to commissioning support units Sir David said: "In a sense the scale and nature of CSUs will depend on the pattern of buying that develops [by CCGs].
"For a whole variety of reasons CCGs have been relatively conservative about the way they've dealt with it because they wanted some stability in the system. But I think as we go forward over the next two or three years I would see CSUs potentially coming together." The commissioning board itself had to review "what the future pattern [of support] might look like and what the right balance between our need to sustain a market… but also to bring in new entrants and innovation from outside".
Nicholson: leading hospitals to be reshaped by commissioning board
1

2

3

4

Currently reading

Sir David embraces partnership but 'hasn't given up on grip'

5