We must sweep away jargon and speak our message loudly and clearly if the public are to embrace sustainability and transformation plans, write Charlotte Augst and Anastasia Knox
The NHS is a much-cherished institution, often seen to signify the best of British values: compassionate, universal, and fair. However, it is abundantly clear that if the NHS is to remain a viable proposition, now and in the future, it will need to change.
The case for this change will need to be understood by and shared with a wider public – and yet communicating change is something the NHS has historically struggled to do – often leading to confusion, suspicion and opposition.
In this context, it is concerning to note that communication of the sustainability and transformation plans seems to be not off to a good start. For the Richmond Group, this raises worrying questions about the viability of the plans, even if they, at least in parts, pursue the right goals of joining up disparate parts of the system, and providing better upstream support to keep people well for longer.
This feeling that the NHS is under growing pressure led, at the end of 2016, to a new openness to change that was largely absent in 2014
To explore what makes change in health and care acceptable or unacceptable to the public, the Richmond Group commissioned BritainThinks, an independent insight and strategy consultancy, to explore the public's perceptions of the NHS: what they want from it and whether they believe that there is a need for change.
A system under pressure
The research was conducted through focus groups and in-depth interviews, in two waves – in 2014 and again at the end of 2016.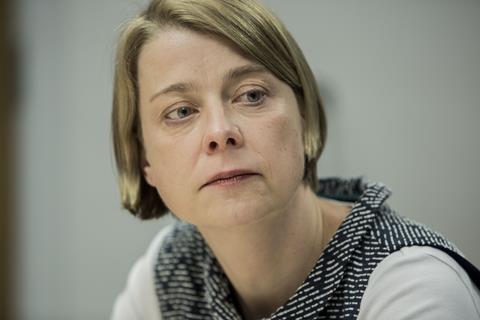 Perhaps unsurprisingly, one key take-home from the research is that people's interest in the NHS is very practical: they want to know that they can access services quickly, and in a location that is convenient for them. These twin interests determine both how the NHS is judged, and how change is approached.
What is significant, though, is that when we compare the work done in 2016 with that in 2014 our research reveals the public has a growing sense that that the NHS is failing against these measures, and, increasingly, a perception of a system under pressure.
There is a feeling, reinforced by the media and personal anecdotes, that money and staff are in short supply, resulting in longer waiting times and an erosion of the compassionate ethos of the NHS that many people see as central to its character.
This feeling that the NHS is under growing pressure led, at the end of 2016, to a new openness to change that was largely absent in 2014.
Change that is driven by ideology, politics, or by the desire to cut costs is never considered acceptable
However, this openness comes with an important caveat. Change is only acceptable if the motivation behind it is to improve the patient experience. Change that is driven by ideology, politics, or by the desire to cut costs is never considered acceptable.
Where then does this lead the STPs? Well, the first point to note is that jargon – in itself – is off-putting to the public, and leads to suspicion.
But perhaps more importantly, our research throws up questions about the viability attempting to drive home a message that change can be both about improving care and saving money. The focus groups clearly show that money-saving motives, even those contextualised with well evidenced arguments about the need for new care models, undermine trust and raise suspicions.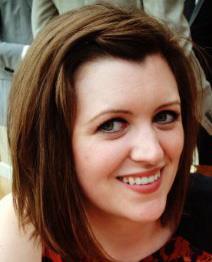 So, the answer to which change works for the public lies in maintaining a focus on what's really important in this process anyway. Put simply – if we are doing the right thing the public are more likely to understand and accept the change. What do we mean by that?
Proposed changes must be clear and concrete – we need to be able to explain why change is needed, what is being suggested and what concrete difference it will make for real people using the NHS.
We need to make sure the changes leave people with access to services they recognise. Most people's understanding of the NHS is couched in terms of their main access points into the system ie GP surgeries and A&E departments. This means that following any change, it is vitally important that people are still able to see how they will access the NHS – both in day-to-day circumstances and in emergencies.
It is also important to bear in mind that the jargon used by those working in health and social care means almost nothing to most members of the public – even terms like "care in the community" or "social care" are not understood. Talking about systems people don't understand and processes they have no interest in, increases the likelihood of messages being interpreted as "politician speak", and therefore not to be trusted.
Allowing evolution
Similarly offputting is an approach that exaggerates how 'radical' or 'transformative' the change proposals are. The research confirms that many of the issues that can feel radical to those working in the NHS, for example having a nurse prescribe a drug, or a GP working in accident and emergency, can often feel like common sense and not very significant to the public. Recognising and reflecting this perspective provides vital reassurance.
Change in the health and care system is necessary and urgent, and health system "insiders" should welcome the growing understanding among members of the public that preserving this shared national asset will mean allowing it to evolve. The public is rightly proud of our NHS, and supportive of those that work within it.
However, if we are to maintain their support as we embark on changes, what's clear is that we are going to need to start listening to what they care about, and speaking in a language they understand.
Charlotte Augst is Richmond Group partnership director, and Anastasia Knox is research director at Britain Thinks.