Mr Piggott had been at trust since 2019 and spent career working across NHS in Birmingham
His "passion and pride" was "remarkable", among tributes from colleagues
A "talented and highly-regarded" senior leader at a major specialist trust, has died after testing positive for covid-19.
Mark Piggott, 57, head of capital projects and programmes at Birmingham Women's and Children's Foundation Trust died on Friday at Sandwell General Hospital.
Mr Piggott had an extensive history working for trusts in the West Midlands, including the neighbouring University Hospitals Birmingham Foundation Trust.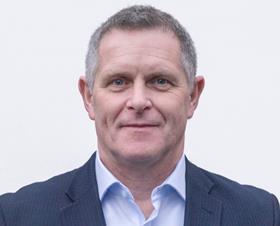 Mr Pigott joined Birmingham Women's and Children's FT in 2019. He was also a member of the senior leadership team for the trust's subsidiary company, Vital Services, responsible for all facilities and estates services at its hospitals.
In a statement from the trust, Mr Piggott was referred to as a "talented and highly-regarded colleague" who was known outside of work as "a dedicated family man".
Graham Seager, director of estates and the built environment at BWCFT, said: "Mark had only been with us for a short time but had already made a massive impact. His passion and pride for developing buildings that truly enhance the experience of patients, visitors and staff was remarkable.
"Mark will leave a big hole, not only for his friends and colleagues at the trust and in Vital Services, but also in the wider NHS estates family across Birmingham, where he has been well-respected for many years.
"Mark was an all-round great guy, you couldn't ask for a better colleague, and he will be missed by us all."
Mr Piggott's wife Julie said: "Mark was a great family man, a loving husband and fantastic dad to our sons Daniel and Alex. We're devastated to have to say good-bye to him.
"We would like to pay tribute to the staff at Sandwell General Hospital, who have cared for Mark and supported us as a family with compassion and kindness over the past few weeks.
"We'd ask that you respect our wish for privacy at this difficult time, as we start to come to terms with our terrible loss."