Success regime rejects governors' concerns over proposals for community hospital beds
Governors at Cumbria Partnership accuse the regime of a "lack of any obvious logic" in its plans and "lack of transparency"
Trust chief executive downplays governors' concerns
STRUCTURE: The Cumbria success regime has rejected as "absurd" concerns raised by governors at Cumbria Partnership Foundation Trust over its plans for community hospitals.
Claire Molloy, the trust's chief executive, has also downplayed her governors' concerns and said no concrete plans have been made by the regime.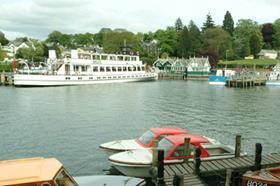 West, north and east Cumbria was one of three areas put in the success regime programme by NHS England last year to overcome finance and quality issues.
In an open letter, published last month, governors at Cumbria Partnership accused the success regime of seeing services at the community services trust as "a cash cow to solve problems in the acute system". The letter was in response to the regime's February public progress report, which suggested that inpatient beds at community hospitals could be focused on a smaller number of sites or developed as community hubs without inpatient facilities.
The report said this was "the most radical" option and "would require significant investment in the development and maximisation of community and social care services to support patients at home".
A spokesman for the success regime said: "It is absurd to suggest that community hospitals could, on their own, offset the wider health community deficit."
Ms Molloy, who is also on the regime's programme board, told HSJ the trust board did not agree with its governors' on this issue. She added: "The total budget for our community hospitals doesn't go anywhere near the financial gap."
She also rejected the governors' accusation that the regime lacks transparency. In the letter they said the success regime was mired in "impenetrable fog". The letter directed governors not to approve any "merger or significant transaction" without "hard, detailed evidence".
Ms Molloy said: "Fairly early on, within the success regime and programme board, there was a real intent to try to be as open as possible about what was being discussed and what was emerging.
"It's not that we have got the detail and are not telling anyone, we just haven't done the work on it to be able to be any more open and transparent on it."
The Cumbria chief executive also argued there is a lot of pressure on the regime to deliver on "very tight" national timetables, making it "challenging to be as inclusive and engaged".
She added that there are as yet no plans which would require governors' approval.
A regime spokesman said: "The public progress report makes clear that it contains emerging thinking and not detailed plans."
He added: "We are surprised by the claim in the governors' letter that the success regime has not been transparent.
"We have published a number of response documents, progress reports and similar all of which have indicated, truthfully, that at present we are working with our staff, clinicians and local stakeholders to consider all options for the future.
"Governors have been kept up to date by the leadership of the Cumbria Partnership Foundation Trust and have attended a number of success regime stakeholder briefing meetings."
Source
Governors' letter and information provided to HSJ
Source date
April/May 2016