Daloni Carlisle on the benefits of creating a new data centre to replace historic, fragmented systems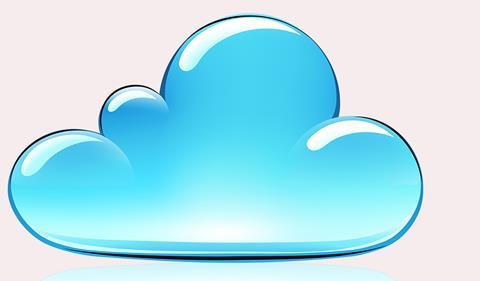 Information management: our own private cloud
North and East London Commissioning Support Unit, like its counterparts around the country, has a complex job looking after IT for GP surgeries and meeting the data and business intelligence demands of a wide variety of customers.
Thanks to a modern data centre, this job should be much easier in future. It should also future proof the CSU and make it agile in responding to increasing demand for information and analytics.
'The picture in the NHS is typically confusing and complex. One trust had 837 applications in its data centre'
The data centre is basically the server room; it's where all the applications that clinicians and managers use on their desktops are housed along with the data. Typically, they have grown up higgledy-piggledy, with multiple servers connected by multiple cables and managed via multiple interfaces.
Becoming flexible
"Back when we were a PCT cluster in 2012 we had already started to look at modernising our data centre as we were not flexible enough," says NELC CSU IT manager Greg Peacock. "If we wanted to add an extra chassis, we needed to do all the fibre work and all the data work separately. It is quite a complex and expensive process."
So with nine PCTs coming together, in 2012 North East London NHS (as it then was) set about modernising the infrastructure. "We knew we had to position ourselves in a much more flexible way," says Mr Peacock. "Sticking with the old technology just was not going to do it."
Cisco and NetApp Flexpod systems were selected through rigorous research into best-fit technologies, working with Computacenter to configure, test and install the new data centre. Computacenter made sure there was one point of contact for all technical matters.
Scott Salter, who worked on the project for Computacenter, says: "NEL NHS already had an existing VMware and NetApp Storage estate, and were very conversant with Cisco Networking, so this accelerated the learning process. The support staff could quickly focus in on the newer technologies. Computacenter built the platform to a running condition and handed it over to the support teams.
"The deadline was to meet the start of the London 2012 Olympics, and for the support teams to have a virtualised platform ready for remote users. NEL NHS met their target."
At a stroke, the CSU quadrupled its data storage capacity and can add more storage and processing power quickly and easily. Four cables have replaced the 15 the data centre used to use and two blade enclosures replaced four. It's smaller, neater, uses less power, is easier to manage and quicker to expand.
Cloud shift
One of the benefits of moving to a private cloud - where all the applications and data are hosted on virtualised servers - is that it allows organisations to get control of their IT costs.
"In the past, organisations invested in IT as an act of faith - they knew they had to have it but it was hard to work out what it cost and what value it brought," says Alan Priestley, strategic marketing director for Intel.
Moving to a private cloud allows an organisation to view its IT as an operational cost rather than a capital expenditure, he says.
"You can move to a position where the IT department can tell you it will cost this much to provide, for example, email services to this many people. IT can provide costed services to the business units that are required to use it."
Yes, Mr Priestley says, modernising a data centre and moving to a private cloud requires initial capital investment but he argues: "In the long run your overall costs will be lower." He adds: "None of this is without risk and it is vital that you choose the right partner who understands the process from end to end."
One system
The new platform now supports core services including email, file servers and data warehouses. With a single management interface for compute, network and storage elements, the infrastructure is easier to manage and enables Mr Peacock and his team of three to deliver new IT services quickly and efficiently.
"It's now a simple job to expand and add another chassis or extra shelves," says Mr Peacock. "We can do it in house. We used Computacenter for the initial set up but part of the contract was to skill up my team so that we can manage the infrastructure and network ourselves."
Essentially, the CSU has now got a "private cloud". Instead of individual applications and data being stored on individual, locatable servers, all data and applications are housed within one system. It's a cloud in that the data does not exist in a given space; it's private in that it is all in one place that is controlled by the CSU.
This has important implications for the CSU, which is now also a remote processing centre for the Health and Social Care Information Centre.
"We have the ability to build an isolated environment secured from the rest of the environment using this technology," explains Mr Peacock. "We have firewalled the servers within the virtual environment but it still sits on the same physical equipment."
The next step is to build up the CSU's informatics system and this is a work in progress. The SQL platform, which is already housed in the new data centre, should be able to handle the ever-growing demand for analytics.
"People are always asking for bigger and bigger servers," says Mr Peacock. "We can now meet that demand without having to go back to market."
It's a common refrain. "You'll find the same pressures everywhere - and not just in the NHS," says Ed Kenny, Computacenter's client director for health. "With all the applications and clinical information stored and collected in many different systems in the data centre, the picture in the NHS is typically confusing and complex. We have worked with one trust with 837 applications in its data centre."
Managing this is expensive, he adds. Modern data centres put everything into one place, centrally managed. They use less electricity and require fewer IT engineers. They are also easier to expand to meet new needs and can join data more effectively.
"Because all the information sits in one place, it can all be easily connected," says Mr Kenny. "When you start to think about the information needed to care for people with multiple co-morbidities and to care for them along care pathways, this becomes ever more important. Delivering that information securely, quickly and reliably to frontline carers and clinicians will make information the new super drug."
Ed Kenny and Tim Hatch on data centres
The focus for this supplement is transformation through technology. One key area for delivering that transformation is in the data centre - the backroom of the IT department where all critical patient and business information is stored, processed and, ideally, shared.
Patient care in the NHS is becoming increasingly reliant on clinical IT applications mostly running on Intel servers. The NHS could save millions by no longer running these on out of date, inefficient hardware and systems.
Modernising the data centre and upgrading your servers, SAN fabric, storage and back-up will transform not just the cost of running the key systems but also the way IT works for clinicians. A modern data centre based on an Intel-based converged technology stack ensures agility and a faster response to clinical, patient and administration demands. Most importantly, it enables the delivery of better healthcare outcomes, helping NHS organisations to meet their objectives of achieving clinical excellence, improving patient safety and improving patient experience.
In a modern data centre, new applications can be easily and seamlessly installed, ensuring ease of information sharing with other clinical and administrative applications.
A modern data centre frees your IT team to focus on the issues that matter to the organisation rather than maintaining the servers, re-engineering the cables and managing unnecessarily complex networks. A data centre based on converged technology is more reliable, cheaper and easier to run and maintain, takes less physical space and consumes less electricity.
It also paves the way to a private cloud in which data is securely held on your site, opens up new ways of understanding the costs of IT provision and most importantly helps with the sharing of patient information.
By improving the information flow to clinicians and administrative staff through consolidation and rationalisation in the data centre, improving security and managing access to systems safely, data centre modernisation can help acute trusts achieve the goals of improving patient care, patient safety, patient experience and delivering efficiencies.
Achieving these gains requires the right partners: Intel's technology is proven and with a place on all major government contracts and a track record with over 100 NHS customers, Computacenter understands your key issues, potential risks - and how to mitigate them.
NHS ICT can do more than just add value. It can drive organisational change, enable better care and provide the foundations for a more cost-effective and efficient NHS.
Edward Kenny is client director for health at Computacenter; Tim Hatch is UK health IT business development manager at Intel
Hello clouds − an HSJ innovation supplement
1

2

3

Currently reading

Our own private cloud

4