Sackfuls of disgruntlement are guaranteed for Monitor chief and his new tariff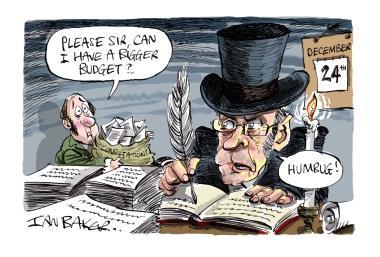 The miser's touch
As Christmas approaches even regulators must ponder what presents will be nestled under their trees. Will it be a puppy or a surround sound TV?
No, it's the completed consultation on the national tariff payment system. End Game feels duty bound to inform all that this feedback exercise ends on the strike of midnight on Christmas Eve.
So, while rosy cheeked families up and down the land skip through the snow, munch on mince pies and slurp mulled wine, some sections of the NHS will be penning their plaintive objections to cash being extracted from their coffers.
Diligent Monitor elves will be rifling responses, pouring through them with fine tooth combs and delivering sacks full of dejection to David "Scrooge" Bennett.
Glad tidings we bring, as ever.
A blinding flash
There's been much excitement in HSJ Towers Foundation Trust and Community Interest Company (formerly HSJ Community Services Health Board) about the Foundation Trust Network's new logo.
The trade association is changing its name to NHS Providers and has a shiny new logo to boot. End Game would love to have seen the design brief.
"Don't use the words 'foundation' or 'trust' in any visible way", we suspect it read.
So at the risk of giving too much away in some kind of NHS Rorschach inkblot test, here's what it reminded us of: a chubby pigeon, flapping slowly south for the winter; an unfortunate relative of the Rolling Stones' tongue logo; a stylised picture of an oncoming train; a banjaxed ladle; an aggressive feather; a poached egg holder; blood shooting unexpectedly from a small wound on the right; the scalp of a PAC-MAN ghost; the devil's raised eyebrow; some kind of tool for helping cows give birth; a map showing invaders halted by a river.
We'll leave it to the FTN… excuse us, NHS Providers, to take its pick from the above.
The feeling's mutual
As the saying goes politics: is just show business for the ugly. So it follows that the Political Studies Association Annual Awards are the Oscars for the facially challenged.
Still, End Game was the first to applaud Norman Lamb when he won a gong for "best use of evidence" in British politics over the past year.
The care minister, who is well known for being ridiculously good looking, was commended for his work on mental health. This is probably fair enough, though you might long for a political culture in which evidence based policy was not so remarkable an occurrence as to merit a prize.
Anyway, just as well it wasn't for the better care fund, which is at least partly Norm's fault and is based on the unevidenced assumption that joining up health and social care will save a bucket load of money right away.
End Game would also love to see the peer reviewed study that backs Mr Lamb's unshakeable conviction that turning NHS trusts into mutuals will lead to better care.
Conscious decision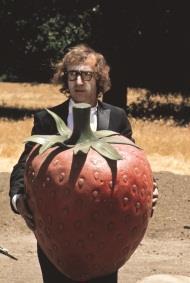 The health service has a new defender in the form of Conservative Party chair Grant Shapps.
Speaking on television last week, Mr Shapps described his anguish at waking up from a coma in a US hospital only to receive a phone call asking him how he wanted to pay his bill.
He was the source of much mirth after it was revealed that he adopted the nom de plume Michael Green when writing a get rich quick book called How to Get Stinking Rich.
Thankfully his free wheelin' US style approach to business hasn't stretched to his view of the NHS. Speaking to the BBC, he said: "I don't want to live in that kind of health service."
Thank goodness for that.