Uncanny similarities abound between clinical commissioning group deputy chair and England football manager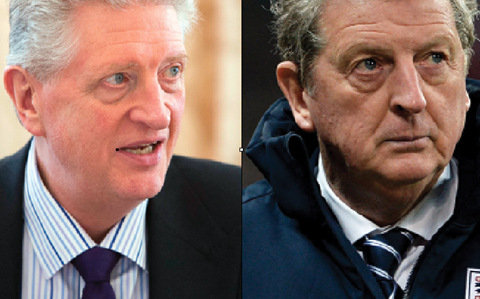 HSJ reported last month that Kingston clinical commissioning group deputy chair Phil Moore had suggested his London colleagues refuse to deliver extra quality, innovation, productivity and prevention savings being demanded by NHS England.
It takes bravery to stick your head above the parapet, so it won't be easy for him to put together a squad of leaders to speak truth to power. However, End Game has noted a passing resemblance between Dr Moore and England football manager Roy Hodgson. Perhaps Dr Moore should give the well-read gaffer a bell to talk tactics, motivation and player management?