Better education and training was one of the main themes to emerge from our Twitter chat on ending inequality in end of life care
On 28 February, @HSJnews hosted a Twitter chat with @MarieCurieEOLC and me, the head of policy and public affairs at Marie Curie Cancer Care, on issues of access and inequality when commissioning end of life care.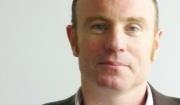 Unsurprisingly, there are too many issues to cover adequately in an hour-long chat, but we had a good attempt and were able to touch upon diverse topics, from the challenges of managing people with highly complex needs in the community, to the practicalities of caring for people living in rural communities. The chat was fast paced and it was good to see views from a wide range of contributors.
One consistent theme to emerge from our conversation was the need for improved education and training for generalists and those involved in providing end of life care in the community.
Provision of good quality and accessible information for patients and their families – including those from different ethnic minority community and people with low literacy levels – was also identified as an area requiring further attention.
Equally, there was a view that encouraging people to talk about death and dying, to enable improved care planning, would address some issues of unmet need.
I was also pleased to see that the importance of partnership working – a key theme from our previous Twitter chat – was highlighted as a way of improving access and inequalities.
Here are my pick of the tweets:
@HSJnews #hsjeolcinformation must be accessible to all communities incl areas of low literacy

— Diana Hekerem (@hekermum) February 28, 2014
.@hekermum @HSJnews Quality & accessibility of #EOLCinformation vital for different groups #HSJEOLC

— Public Affairs Team (@MarieCuriePA) February 28, 2014
@MarieCuriePA Hi. Education and training in EoLC for generalists is key. Not all dying people need *specialist* pall care. #HSJEOLC

— Katherine Sleeman (@kesleeman) February 28, 2014
@MarieCurieEOLCLittle research on EOLC , even less on generalist primary palliative care. Urgent need to understand more here. #hsjeolc

— Catherine Walshe (@cewalshe) February 28, 2014
.@kesleeman @MarieCuriePA Agree - We need to improve knowledge of professionals in all H&SC settings, incl. non-specialist services #HSJEOLC

— Marie Curie EOLC (@MarieCurieEOLC) February 28, 2014
@MarieCuriePA@hekermum Partnership working is key. Currently discussing the danger of working in silos at meeting in NI. #HSJEOLC

— Adam Firth (@adfirth) February 28, 2014
@MarieCuriePA@HSJnews encouraging people to talk about death is essential to effective planning, how can we break the taboo? #HSJEOLC

— Chris Dawson (@reelbigdawson) February 28, 2014
You can see more from the conversation here. Our next chat will be on Friday 11 April at 12pm. I hope you will join us then, using the hashtag #HSJEOLC.