An HSJ and Roche roundtable looked at how integrated care can drive a population management approach to long-term conditions
Read the detailed report of the roundtable here
In association with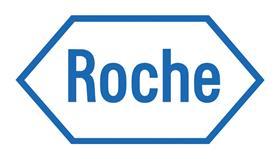 One of the biggest challenges for the NHS in the coming years will be coping with the growing number of people with long-term conditions. Fifteen million people already have at least one long-term condition, but this number is expected to rise to 18 million within six years.
Medicines will play an important part in keeping people as healthy as possible but the NHS will also need patients to self-manage as much as possible. Supporting and encouraging them to do this – often using innovative methods which may be unfamiliar to patients and staff – will be important both for patient outcomes and for the sustainability of the NHS.
But is the NHS ready to make this shift and what will need to be done if a population management approach is adopted? That was the question posed to an HSJ roundtable.
Panel
Alastair McLellan, HSJ editor – chair
Professor Alf Collins, NHS England clinical director, personalised care group
Jack Wagstaff, deputy managing director at North West Surrey CCG and strategic lead for diabetes transformation at Surrey Heartlands STP
Charlotte Augst, chief executive National Voices
Mark Hart, director, tower six NHS Supply Chain
Simon Fogg, senior business development manager Roche
Gary Raphael, finance lead for Lancashire and South Cumbria STP
Dr Adrian Hayter, clinical lead for Windsor, Ascot and Maidenhead in East Berkshire CCG, representing NHS Clinical Commissioners
Lesley Mills, consultant nurse in diabetes at Warrington and Halton Hospitals representing the Queen's Nursing Institute
Amanda Epps, diabetes specialist nurse at Medway Foundation Trust
Dr Chirag Bakhai, clinical director planned care and deputy chair Luton CCG and primary care advisor to NHS diabetes programme