Lancashire's funding gap to reach £800m in five years
County has some of England's most financially troubled hospital trusts
"Case for change" to be prepared next year
FINANCE: Health chiefs in Lancashire are preparing to build a case for "radical" system changes, after the funding gap for health and social care services in the county was predicted to reach £800m in five years.
HSJ has learned of a report by EY that sets out the financial challenge, which will be the basis for a public engagement exercise in early 2016.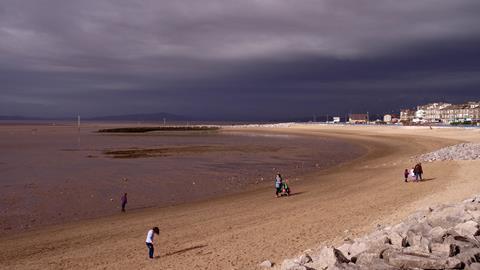 The Alignment of the Plans report, which has not been published for commercial reasons, says the county's funding shortfall will reach £804m a year by 2020 if no action is taken.
This represents 23 per cent of Lancashire's total forecast funding for health and adult social care in 2020.
Once planned cost savings, increased efficiencies and changes to services are taken into account, there will still be a financial gap of £447m, the document says.
Lancashire has some of the most financially troubled NHS providers in the country. The combined in-year deficits of the four acute trusts in 2015-16 equate to nearly 7 per cent of their turnover, compared to an average of 4 per cent nationally.
The public engagement will be led by Healthier Lancashire, a project team set up by the local authorities and NHS organisations. This will feed into a "case for change" document in the spring, which is expected to make firm proposals on service changes.
HSJ understands there will be a meeting next week to establish governance arrangements.
Organisational mergers, the creation of accountable care organisations, rationalising acute services and reviewing low priority treatments are all likely to be discussed as options.
There could also be a bid to central government for transformation funding, in order to pay for "double running" while changes are phased in.
Commissioning of the EY report had to be approved by NHS England, as it was costed at £250,000. Consultancy spending above £50,000 now needs approval by regulators.
Collaborative work already under way between the acute providers would feed into the proposals. Discussions have started on stroke care, while orthopaedic services are also likely to be considered.
Dr Mike Ions, chief clinical officer of East Lancashire Clinical Commissioning Group and executive sponsor for Healthier Lancashire, said: "The changes over the next five years can only be made by common consent with patients, public, staff, local media and system partners so everyone will need to be fully engaged to collectively develop system-wide solutions to system wide problems.
"Healthier Lancashire recognises that full involvement by the public in system-wide changes to system wide problems will be essential going forward."
Source
Information provided to HSJ