COMMERCIAL: Hull based Humber Foundation Trust is the new provider of a delayed £45m contract to run community and out of hours services in Whitby.
Virgin Care was named preferred provider 12 months ago by Hambleton, Richmondshire and Whitby CCG following an exhaustive competitive dialogue procurement process.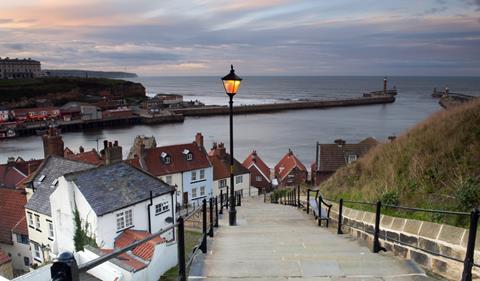 However, problems arose during due diligence for the contract, which was due to begin last July, under plans to improve services in the town and the surrounding North York Moors.
Discussions collapsed in September after the CCG rejected a final financial offer from Virgin Care and reserve bidder Humber FT stepped in.
Nearly 200 staff have transferred to the trust following an eight month delay, which cost the CCG a premium of nearly £250,000 while existing providers York Teaching Hospital Foundation Trust and Primecare continued to run services.
The seven year deal includes running the local minor injuries unit, out of hours GP services, community and specialist nursing, inpatient care at Whitby Hospital, and occupational therapy and rehabilitation services. It is designed to better integrate health and social care services, develop care closer to home and enhance outcomes, particularly for the elderly.
Debbie Newton, chief operating and finance officer at the CCG, said: "There is no doubt that this process has been long and at times challenging for existing staff as well as local residents.
"We are delighted to see Humber Foundation Trust officially welcome the contract into what we know is an excellent portfolio of work."
Trust chief executive David Hill said: "We are very excited to start delivering services in the area. A change like this is very complex with many teams and staff playing a part to ensure we are ready to go from day one."
Full details of the problems with the Virgin Care bid have not been made public but the CCG has revealed the company said it was "not in a position to provide services for the advertised contract value" of around £6.4m a year.
It considered a number of revised offers from the company but commissioners decided they could not accept an offer "materially different" to the original due to the financial and legal risks involved.
Virgin Care said: "There were a number of unforeseen issues which came up during the due diligence discussions that we couldn't reach an agreement on with the CCG."
The transfer delay has not affected ambitious plans for a £9.8m redevelopment of Whitby Hospital.
Source
CCG papers and HSJ research