Regulators have approved the acquisition of England's last standalone learning disability hospital trust, HSJ can reveal.
Mersey Care Foundation Trust will take control of the Calderstones Partnership Foundation Trust, which runs the 223-bed Calderstones Hospital in Lancashire.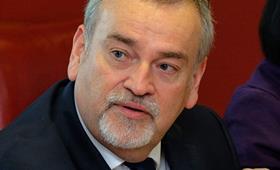 In October, NHS England announced Calderstones' main hospital site in East Lancashire was to close within three years, as part of its drive to substantially reduce the number of people with learning disabilities and autism in inpatient care.
While Mersey Care will take over management of Calderstones, the future of its services – and how its 160 patients will be cared for – is to be decided in consultation to be led by NHS England. However, proposals are likely to include the closure of the hospital.
The 800 staff working for Calderstones in Lancashire and Greater Manchester will become part of a specialist division of Mersey Care.
Mersey Care chief executive Joe Rafferty told HSJ he was delighted the merger was being completed and praised staff at both trusts for working hard to ensure a smooth transition of services.
He added: "As one organisation, we are absolutely focused on delivering the very best care and support for our service users.
"We're now set to deliver the NHS national programme of Transforming Care to ensure the highest standards of care are available to everyone. A full consultation will take place that will involve all stakeholders including service users to ensure that they are fully involved and able to help shape their future care."
The aim of the national Transforming Care programme is to close between 30 and 50 per cent of learning disabilities inpatient beds. The programme said a "key plank" of its work would be to close and re-provide Calderstones' services, with patients either leaving inpatient care, or moving into what the document called "state of the art" units elsewhere in the North West.
The acquisition by Mersey Care represents a significant step towards this.
Mr Rafferty said he could not comment on which models of care would be consulted on but he added: "The ambitions of the Transforming Care agenda are at the centre of this.
"We want to deliver better, more local care for people with learning disabilities, who require highly specialist forensic support."
More than half the patients at Calderstones Hospital are in secure units, with many having been referred from the courts and prisons for serious violent offences.
Calderstones Hospital opened in 1915 and was initially used as a military facility before reverting to its intended use as a mental asylum. It went on to house 3,000 people in the 1970s, before being scaled back as standards of care were modernised.