Commissioners back down in face of private provider challenge over £55m elective contract
North east London CCGs agree to extend Care UK's contract and re-procure in 15 months
CCGs claim to have discovered "issues" at NHS provider meaning they have withdrawn contract offer
COMMERCIAL: Commissioners in a £55m competition dispute have backed down and agreed to extend a contract with the spurned incumbent provider.
Four clinical commissioning groups were last year referred to Monitor's competition directorate over the awarding of a five year contract to run an independent sector treatment centre in north east London.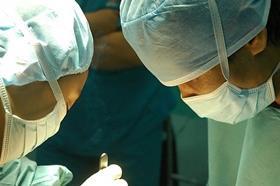 The North East London Treatment Centre had been run by private provider Care UK but the CCGs last year awarded the contract to Barking, Havering and Redbridge University Hospitals Trust.
Monitor started an investigation last year, following a complaint from Care UK.
Care UK claimed the commissioners:
had not followed due process in agreeing to sub-tariff prices;
failed to take quality sufficiently into account; and
discriminated against it by not running a competitive tender for other services.
HSJ reported in January that Monitor had found against the commissioners but had not agreed remedies. A judgement had been due in February.
NHS Improvement, which inherited competition resolution dispute powers from Monitor last month, announced on Thursday that it was dropping its investigation after the CCGs accepted undertakings to rescind their procurement decision and extend Care UK's contract for a further 15 months. It will then be re-procured.
The undertakings issued by NHS Improvement said: "Since the commencement of the investigation the CCGs have arrived at a better understanding of the challenges that Barking, Havering and Redbridge University Hospitals Trust face, which raises issues about whether it would be appropriate to make the contract award to [the trust]."
The CCGs have not set out what these "issues" are.
The commissioners have agreed to "take all necessary steps within their power" to get NHS Property Services to extend Care UK's lease for the treatment centre for the length of the contract.
Care UK, whose managing director Jim Easton was the Department of Health national director of improvement and efficiency until 2013, made its complaint in July 2015. The new contractor was due to start in November.
The centre provides ear, nose and throat services; gastroenterology; general surgery; ophthalmology; plus trauma and orthopaedics. It was set up as an independent sector treatment centre in 2006.
It was run by Partnership Health Group until 2011 when Care UK won a three year contract and subsequent one year extension. This was thought to be worth approximately £51m.
Care UK's lease on the centre and its contract with the three CCGs ended in October.
The company also complained about how BHRUT is funded, but Monitor said the issues raised were "outside the scope of the Procurement, Patient Choice and Competition Regulations and national tariff, and we do not propose to address them in our investigation".
A Care UK spokesperson said: "Care UK initially, and exceptionally, raised concerns with both NHS Improvement and the CCGs regarding the procurement process for the operation of the existing North East London Treatment Centre, because we did not believe the way in which the process was carried out fully took patients' interests into account and risked diminishing patient choice.
"We are therefore pleased that the process overseen by NHS Improvement has enabled commissioners to think again about how to determine the future of this highly performing facility."
BHRUT is not currently reporting its elective waiting times to NHS England and HSJ revealed earlier this year it had more than 1,000 patients waiting more than a year for treatment.
In a statement the trust said there was a "historic mismatch" between supply and demand in north east London and has "identified an opportunity for our doctors to use the theatres within the [treatment centre]".
Chief executive Matthew Hopkins said: "Today we received the outcome of the NHS Improvement investigation into the awarding of the [North East London Treatment Centre] contract. We are disappointed that the awarding of the contract to the trust has not been upheld, however, we are pleased that it did not find any issue with our submission.
"We would like to thank our clinicians and bid team for all their hard work in submitting a high quality bid. We will look forward to rebidding."
Source
NHS Improvement announcement