Seven CCGs across Birmingham, Solihull and the Black Country award five contracts to two commissioning support units
£54m deal includes business intelligence, medicines management, IT and "end to end" support services
Arden and Greater East Midlands CSU and Midlands and Lancashire CSU will provide services from April
COMMERCIAL: Seven West Midlands clinical commissioning groups have awarded commissioning support contracts to two providers in a deal worth £54m.
Midlands and Lancashire Commissioning Support Unit has been awarded contracts for providing the CCGs with business intelligence, IT and medicines management services.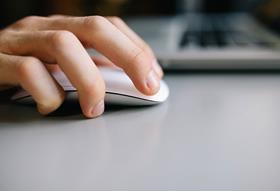 Arden and Greater East Midlands CSU has won contracts to provide "end to end" commissioning support services, and to oversee continuing healthcare and individual funding requests.
The deal, worth £54m over four years, is the third successful tender process to be completed through NHS England's lead provider framework.
The CCGs which awarded the contracts are:
Birmingham CrossCity;
Birmingham South and Central;
Dudley;
Sandwell and West Birmingham;
Solihull;
Walsall; and
Wolverhampton.
The two CSUs will begin providing the services in April.
Arden and Greater East Midlands CSU's contract to deliver end to end commissioning support involves providing a suite of services including finance, contracting, information governance, human resources and procurement.
Not all of the CCGs will buy all the end to end services, but will contract with the CSU on an individual basis.
Midlands and Lancashire CSU, which currently supplies the full range of support services to the seven CCGs, will provide business intelligence to them on a single contract.
Birmingham South Central CCG accountable officer Diane Reeves, who oversaw the procurement, said: "We are delighted to have awarded the contracts to these two NHS organisations, after a very robust and thorough procurement process.
"As a large group of CCGs, we operate in a diverse and complex environment across the West Midlands.
"I feel confident that these organisations have the capacity and capability we need to support the seven CCGs delivery of the Five Year Forward View and to continue on our journey, collectively and individually, as transformational commissioners."
Last month, Midlands and Lancashire CSU was named preferred provider of a full range of support services to 12 CCGs across Cheshire and Merseyside.
Source
Source date
8 December 2015
Dr Foster consortium wins major commissioning support deal
1

2

Currently reading

Winners of five Midlands commissioning support contracts named